This is Part 3 in my series about building a new home. The full series is here, or see the previous post: Building in Ilwaco?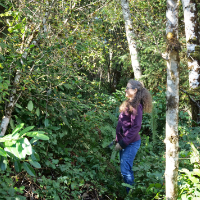 After the frenzy of getting rid of excess belongings and packing up about a third of what we owned, I was very discouraged when our hopes to build a new home in Ilwaco fell apart.
Rather than putting our plans on hold, we switched into a more passive gear. We added ourselves to several real estate mailing lists, kept a very critical eye on the results, and waited.
After many months of "what about this one" false alarms, we found property in the northern part of Long Beach, which is one of the communities north of Ilwaco on the Long Beach Peninsula. We drove the 2.5-hour trip and met the Realtor there to see it. It was a 5-acre lot, which is about 4 more acres than we'd initially wanted, but the prospect of being surrounded by forest was too good to pass up: We bought it.
The purchase was was conducted virtually, and we were aided by a wonderful Realtor who helped us with the contingency inspections. The whole process took about two weeks from start to finish, with the lot formally becoming our property on October 27, 2021. We made plans to visit the lot the following weekend.
The following Saturday we headed due west from Beaverton on Highway 26 and wound our way into the mountains toward the coast. The sun had only just risen, and the views were fantastic. We were on a schedule, but couldn't resist stopping for a fast photo.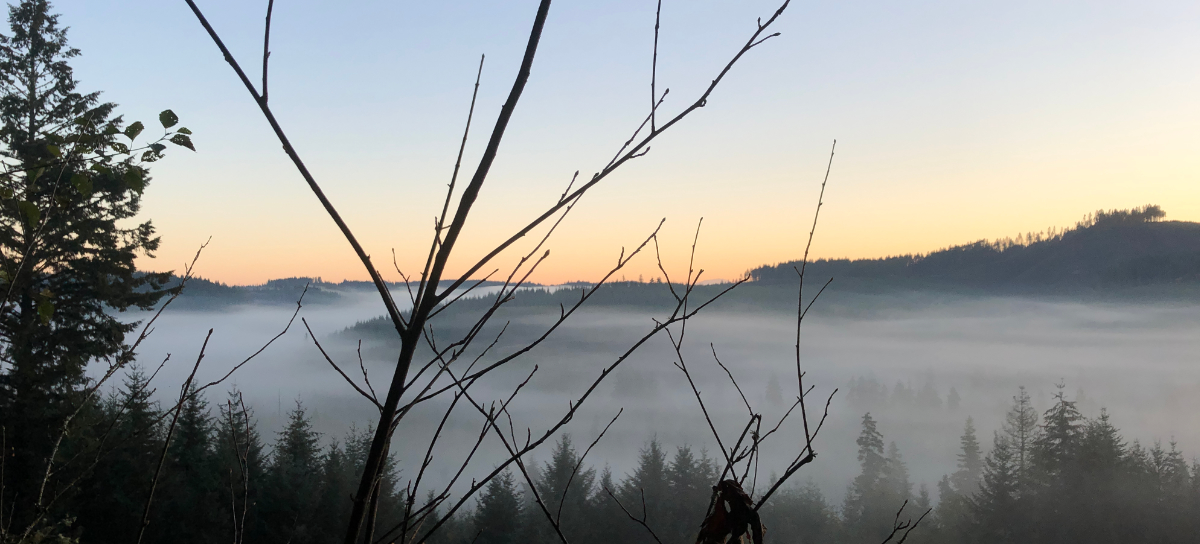 Turning north at the coast onto highway 101, we drove through Seaside, into Astoria, and across the four-mile Megler bridge onto the Washington side of the Columbia River. Even after about twenty years, I can never resist taking countless photos of the Megler every time I cross it.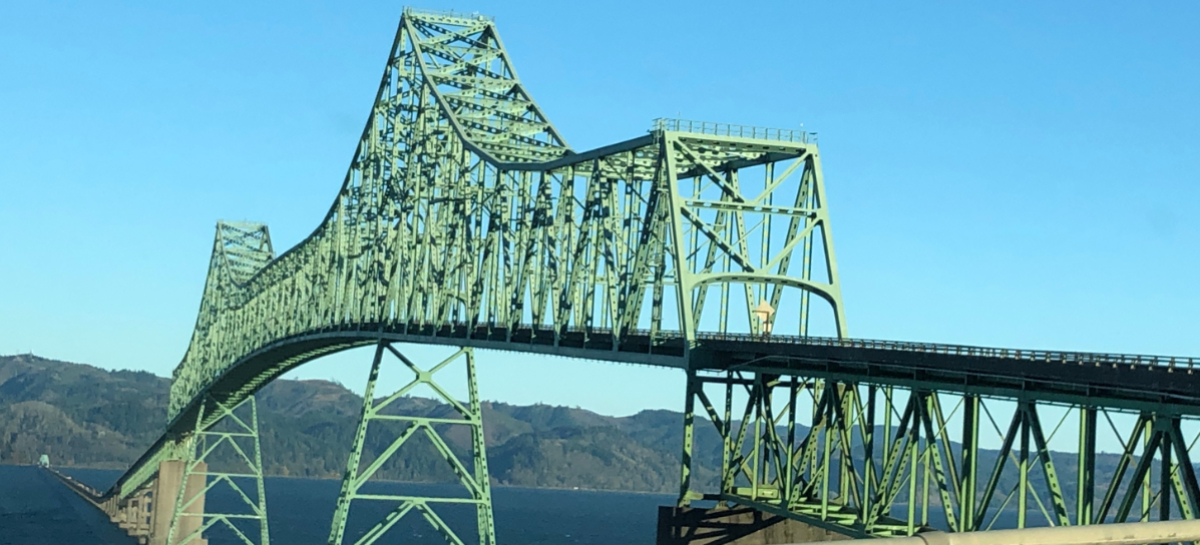 Once across the Columbia onto the Washington side, we drove for about twenty minutes west to the Pacific coast, enjoying the views of Oregon across the river.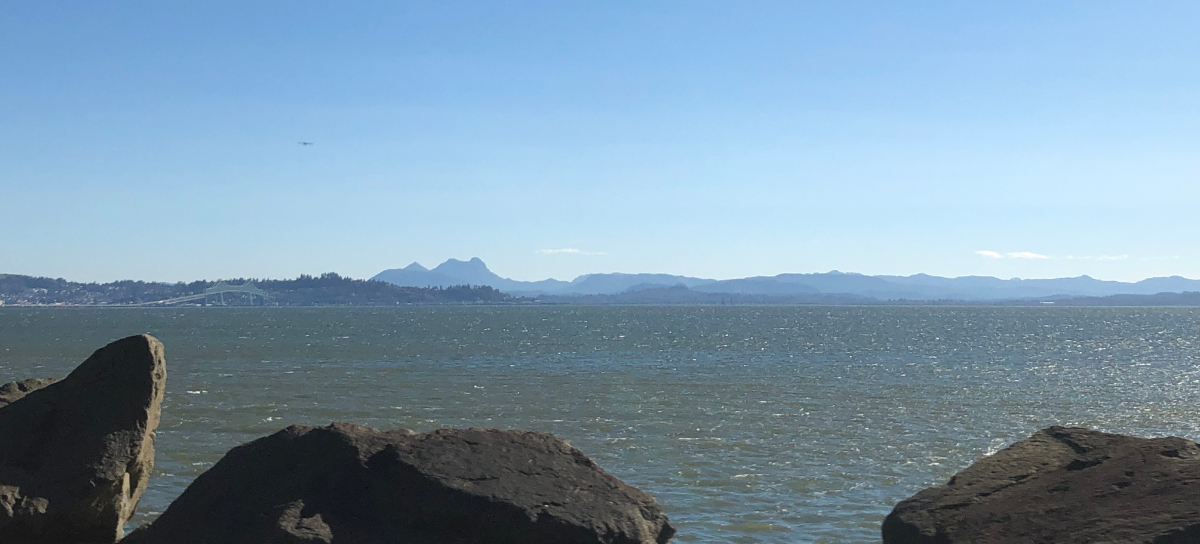 In Ilwaco we were joined by my brother, Tim, then we continued due north to the northeast part of Long Beach and to our wooded lot.
When we say this is a wooded lot, we aren't kidding: this lot has quite a few trees as well as dense brush and undergrowth. In addition to taking lots of pictures, we were here to destroy some blackberries and cut some paths through our new woods to see just what we had purchased. While I had brought my gardening gloves and new clippers along, Tim was heavily armed with a machete and more.
Once we were parked in front of the lot, our first task was to find the best entrance to make our way through the underbrush onto the property. Dave and I followed Tim's lead.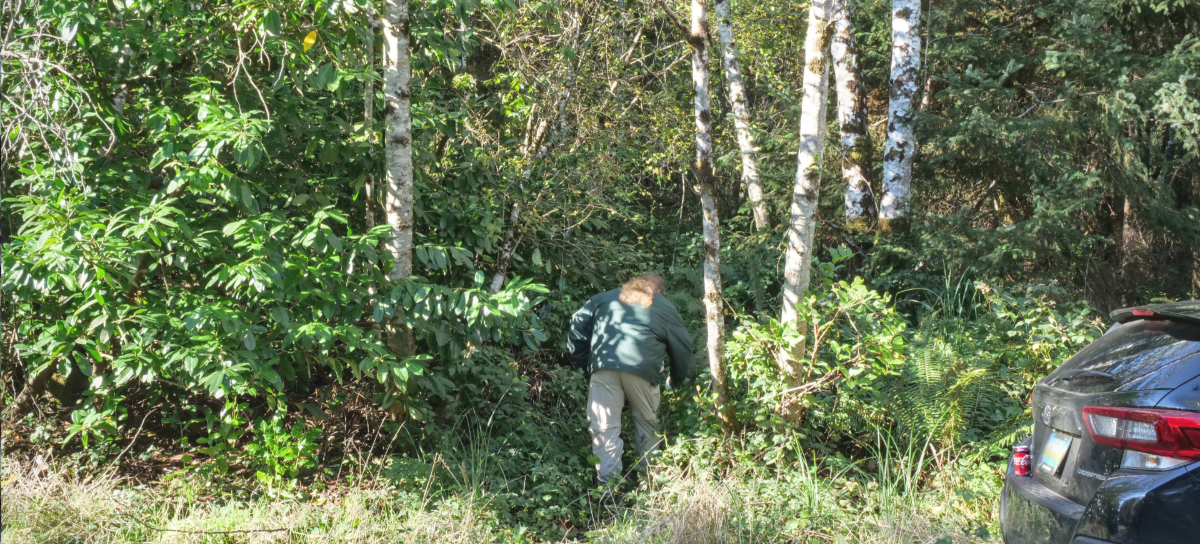 There were many branches and even full small trees on the forest floor. While there had been a significant storm the weekend before, much of this was buried in dense layers of leaves and moss. There was no telling how many winters they had lain there.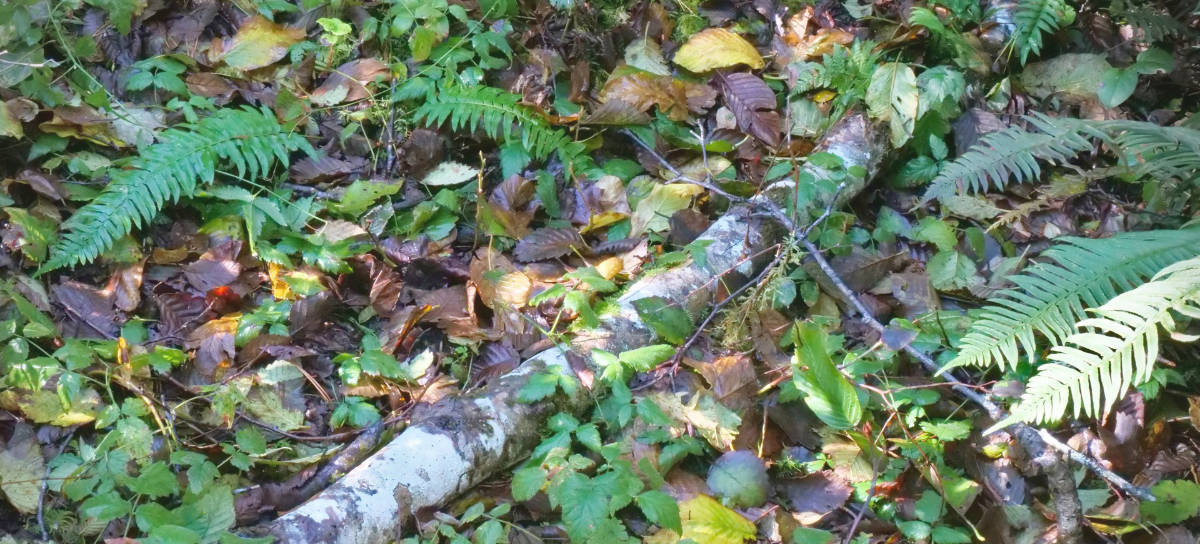 We spent several hours trekking across the lot, frequently checking our mobile devices to [attempt to] keep our bearings while cutting a meandering path to the wetland on the west end of the lot.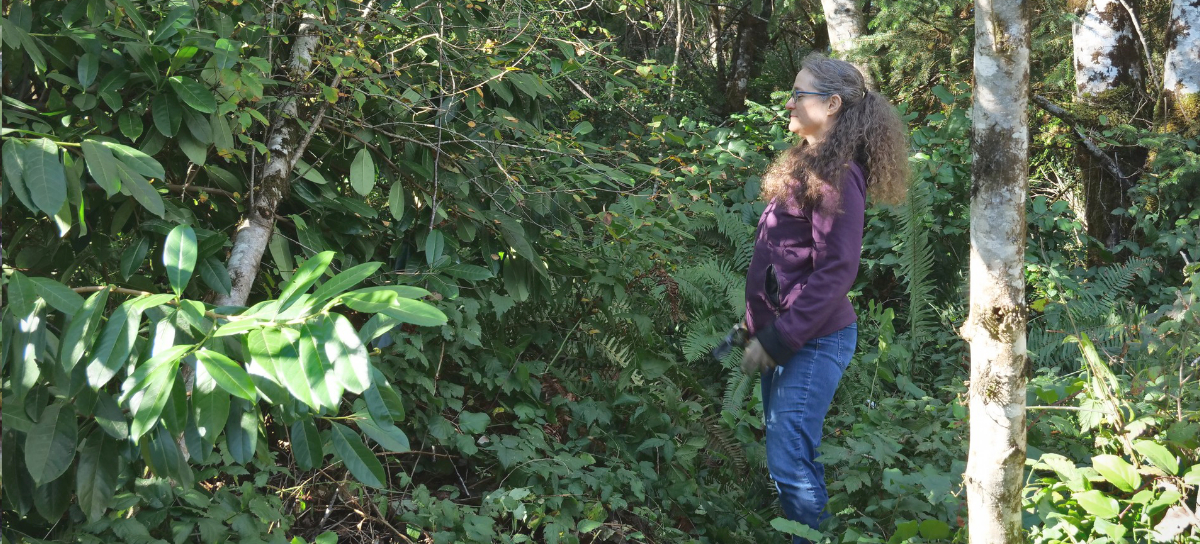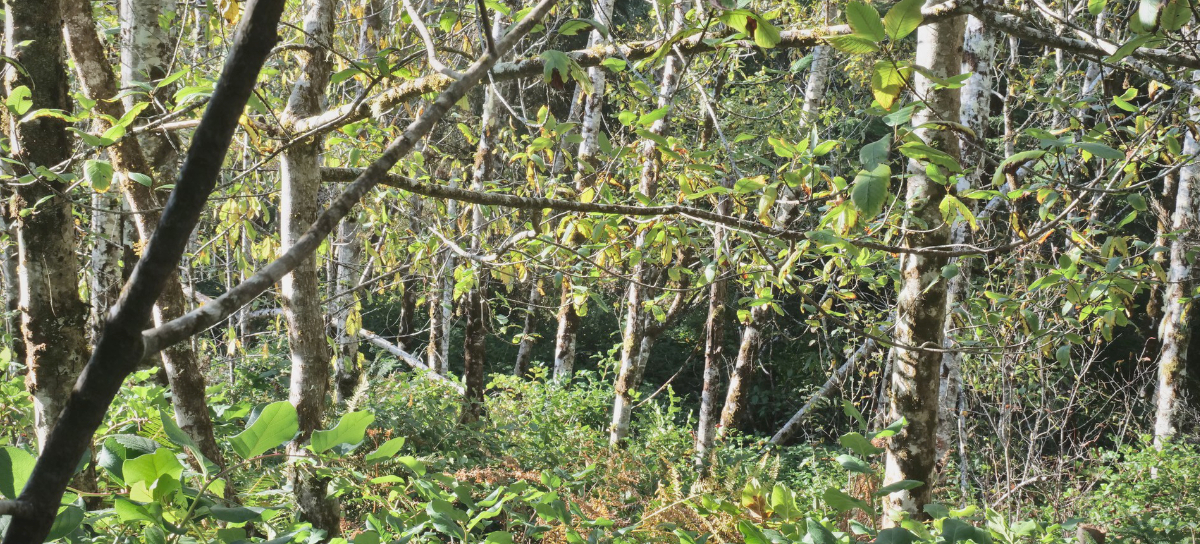 We will not know where we can build the house until we receive a wetland delineation report in January, but we came across several spots that may end up being where the trees will be cleared and our house built.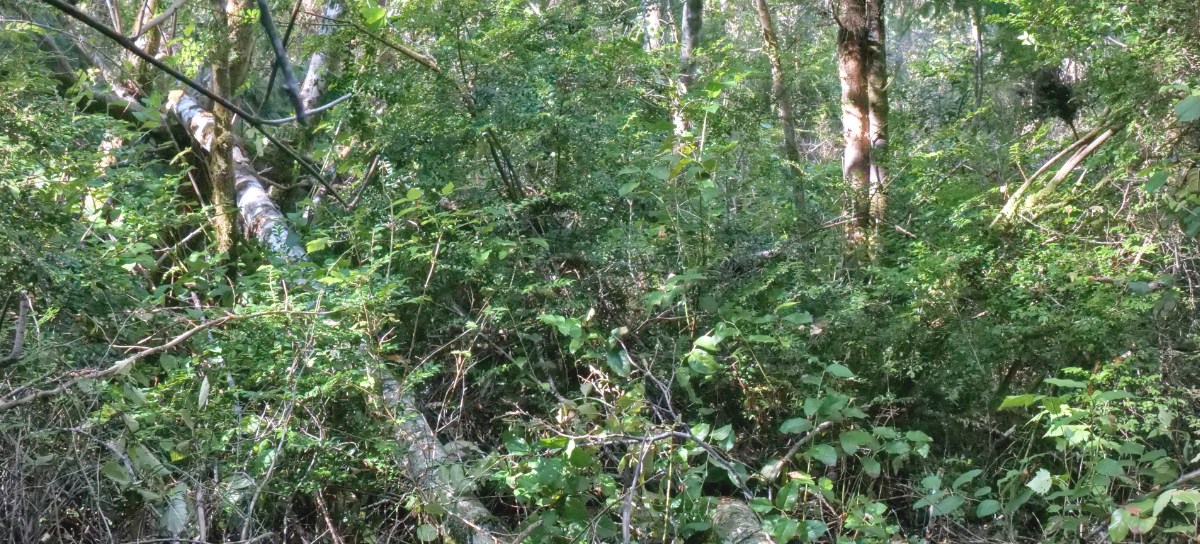 We lost our way several times and encountered impassably dense bits of the wood that has us doubling back. But what finally succeeded in ending our day's adventure was our pressing need for lunch. Tim and I struck an American Gothicesque pose for photographer Dave, then we headed to the cars and off for a meal.
Many more trips to the lot will follow.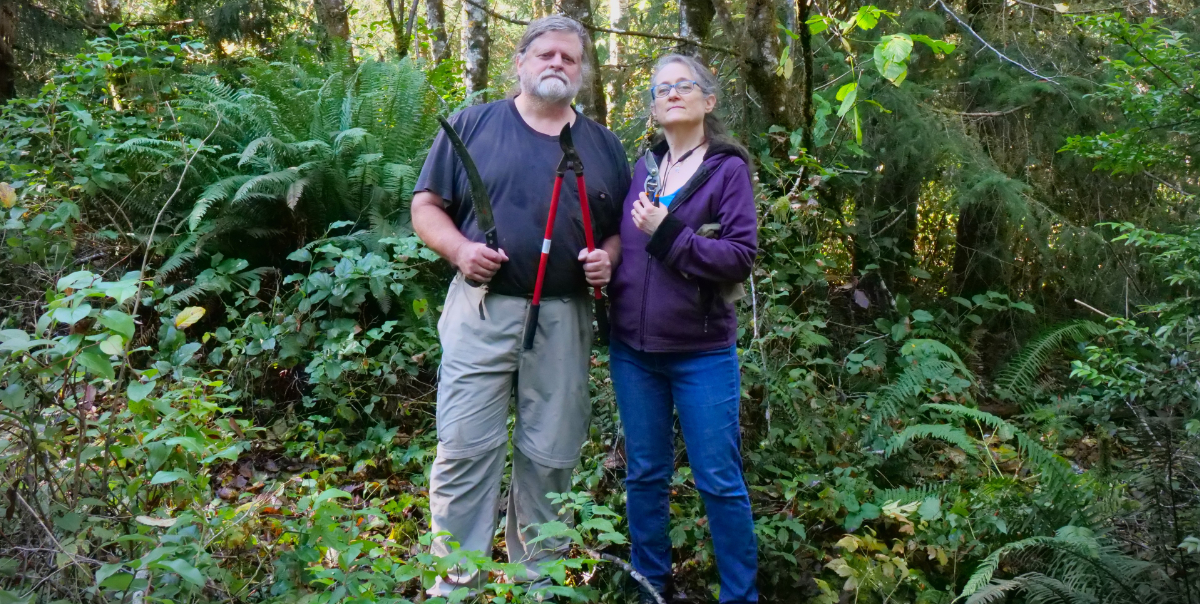 Here's the next post in this series: Part 4: The house plan