This is Part 5 in my series about building a new home. The full series is here, or see the previous post: The House Plan
We've owned our new 5-acre lot for about 5 weeks now, and yet we're not getting busy with bulldozers and hammers. One would think that after buying our lot that we'd be frantically completing the many, many steps toward prepping the lot and building our new home. This would be true if the lot were almost anywhere else, but because a considerable portion of our lot is a wetland, we are in standby mode.
Our new lot is on a tiny peninsula on the west coast of the US in southwest Washington, between a lake and a bay, with the Pacific Ocean less than two miles away to the west.

We have enough elevation that we don't have to worry about flooding, but water is still going to be a constant presence in our lives. [Also, this lot is in a tsunami hazard zone, which is a whole other topic for another time.]
Before we purchased the lot, we knew that the west side of it was a wetland, but we didn't know how much of it was, nor the extent of the limitations it would place on us. In aerial/satellite photos of the lot we could see a diagonal line down the middle, so we figured our house would need to be built to the east of that line, as the neighbors to the south did, as shown in the image below.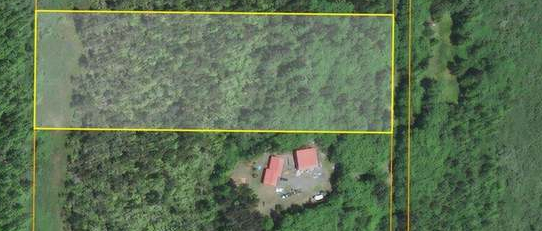 My sister-in-law, who lives not far from the lot, is involved in native plant and wetland restoration and is familiar with local plant ecology—so she knows a thing or two about this and has been incredibly helpful. She hiked the land a bit with her GIS device and was able to indicate some boundaries. She sent us the following image, indicating that the majority of the lot is designated as "freshwater forested/shrub wetland."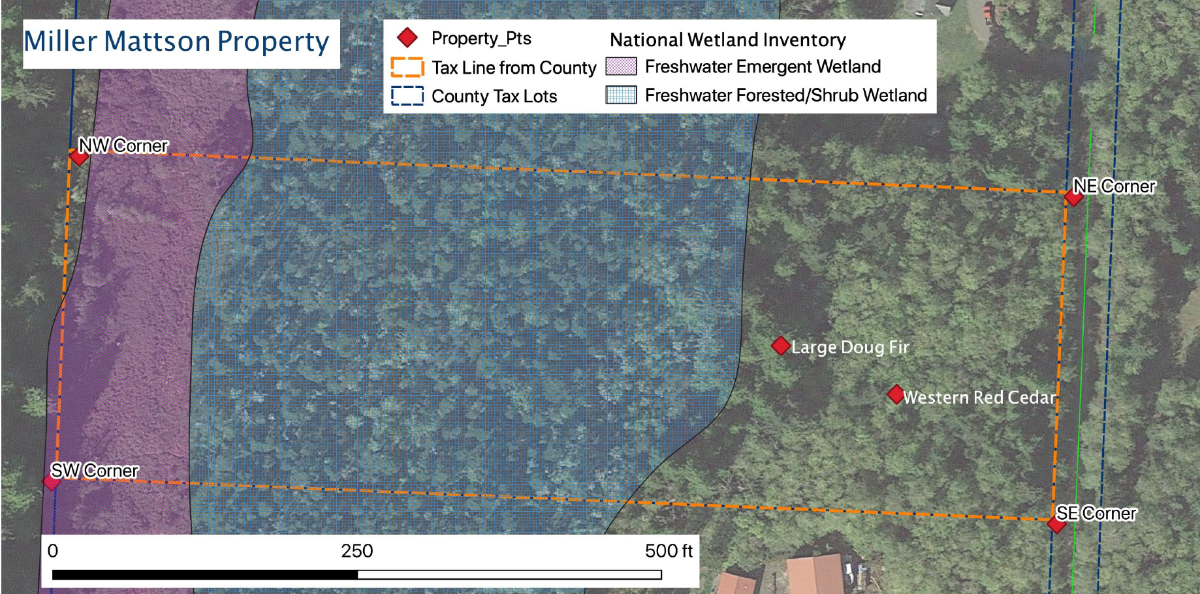 This was no surprise, and after a photo excursion to the lot with some of my family last weekend, I can certainly confirm that this is an apt name. There is a slight dip in elevation at the border of the wetland, then you cross into an area covered with little pools of water, although it is so densely wooded and covered with fallen trees that it is hard to hike far into it.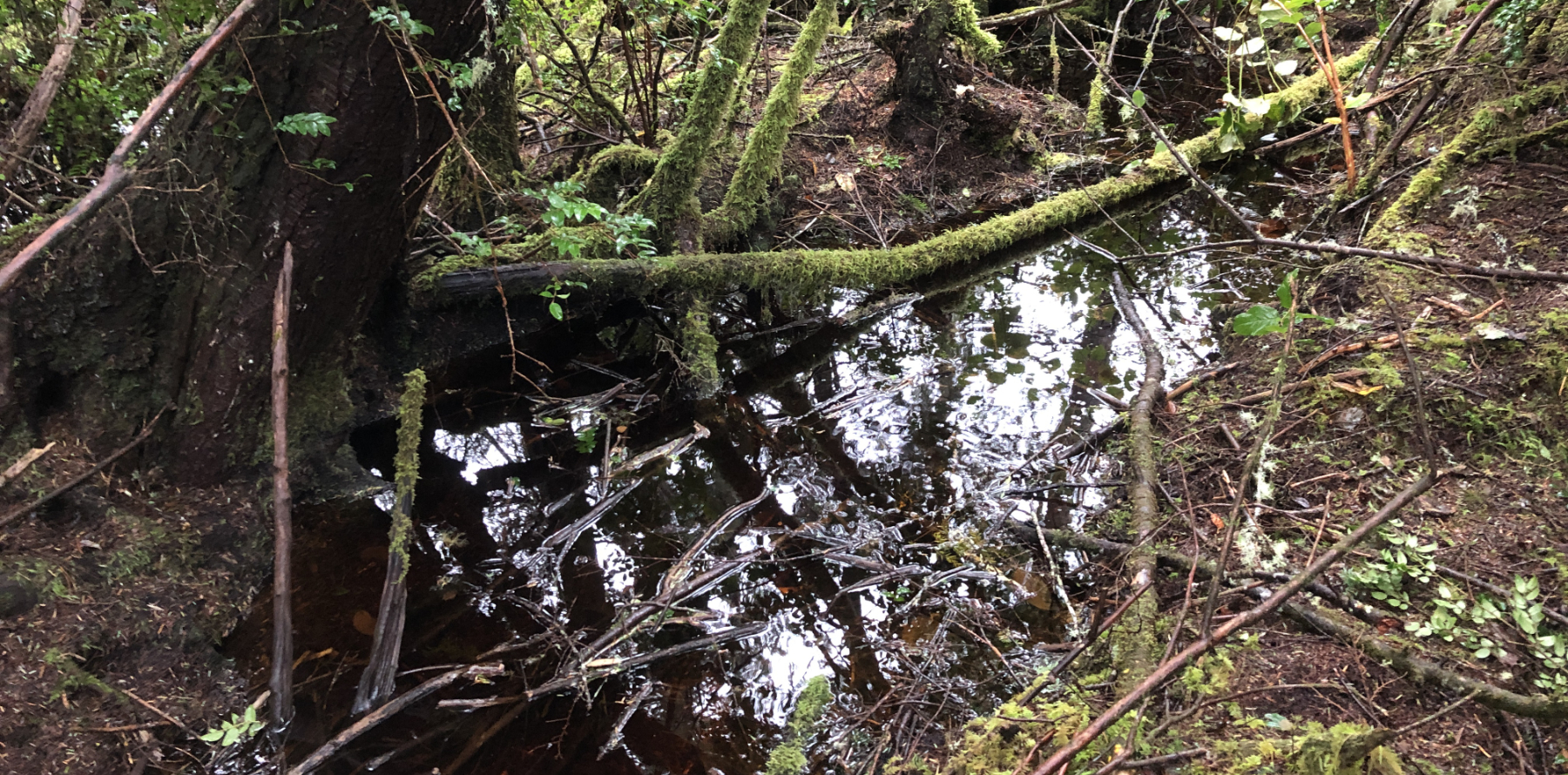 "Freshwater forested/shrub wetland," indeed! On this little trip to the wetland part of the lot, three of the four of us ended up accidentally submerging at least one of our feet in ankle-deep pools of water.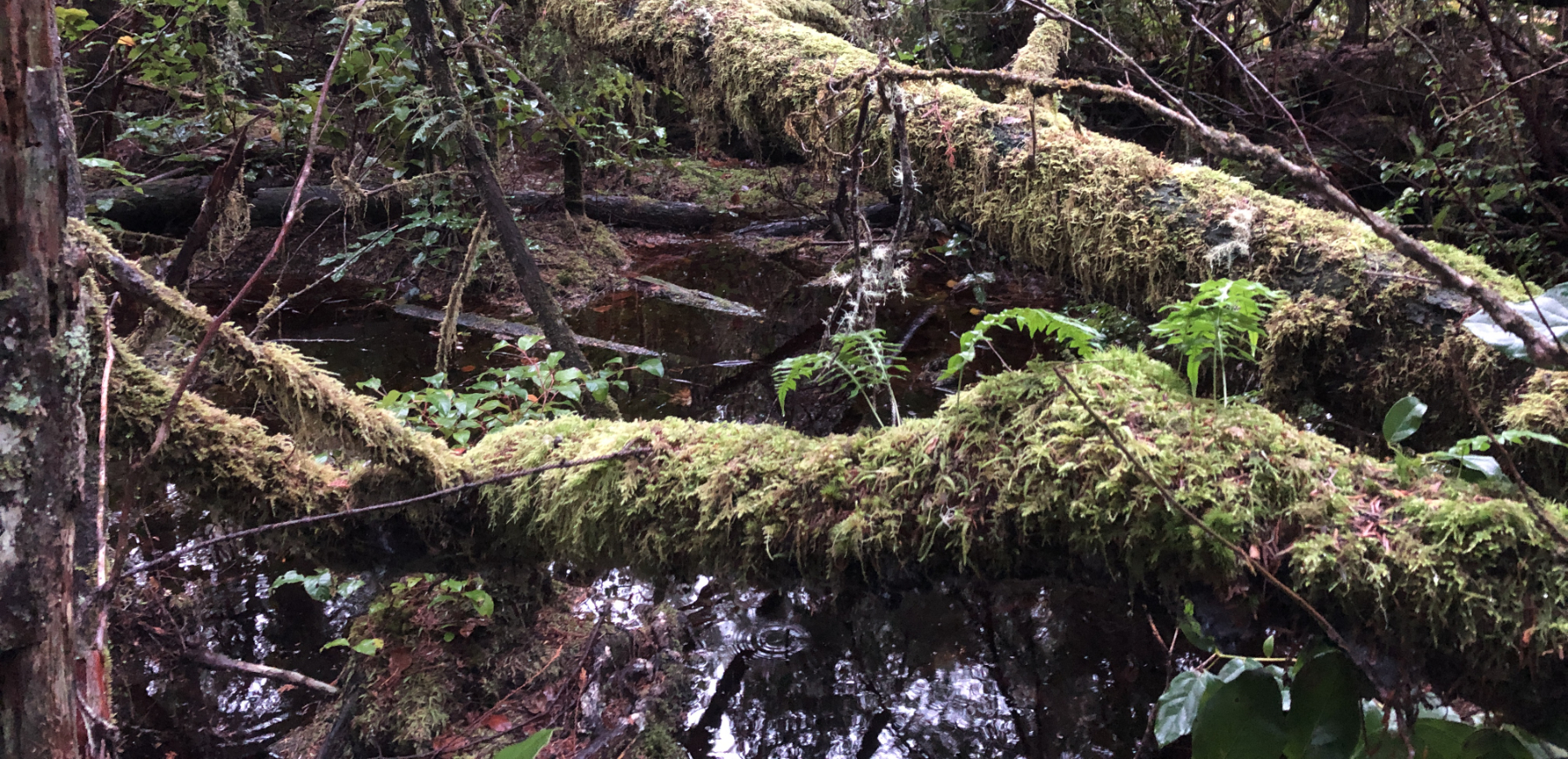 (These photos are from the actual "wetland" part of the lot. The eastern end where the house will be built is not covered in puddles! You can see some photos of  dry land in our post about buying the lot.)
So, what does all this talk about wetlands have to do with our being in standby mode instead of frantically arranging to build our house?
Every county has its own rules, but in Pacific county, there are four categories of wetlands, each with its own county-mandated guidelines on how close one can build to it, which can be as much as 300 feet. While the line of the wetlands is easy to see, the actual category of the wetlands is not. Also, the required boundary around the wetland is decided on a case-by-case basis, meaning we must wait until a full "wetland delineation report" can be created. Which we are told should be completed in January.
After researching the rules a bit, we assume that in the very worst case, we will be forced to build within the east-most 1.5 acres of the lot. This is closer to the road than we would like, but it's doable. But the more likely scenario is that we will be able to build on the east-most 2 or even 2.5 acres.
I'll add a new post when we know more.

Meanwhile, my sister-in-law also reported on the trees and other plants on the lot:
The vegetation on the lot is very similar to many other areas around the peninsula, especially those I've hiked in nearby wildlife refuge properties. For conifers, there is Doug Fir (I marked a very nice one on the map), Western Hemlock, some Shore Pine, and a few Western Red Cedar. The ground cover species are also very typical — primarily Salal and Sword fern, two plants that grow well together, along with a lot of beautiful Evergreen and Red Huckleberry shrubs. The salal and huckleberry are great to keep the blackberry and ivy at bay.
I'd never heard of Salal. She explained that it's great because it spreads rather quickly, can grow horizontally and vertically, and is easily controlled (or just let it wander around in its many forms). It's native to the area; the deer and elk eat it, and many birds enjoy the berries.
So that's where we are for now. Once we get that wetland delineation report, we'll start on those many frantic steps with the hope that we can actually be in our new home a year from now. Putting in septic and a well, clearing a place to build, putting in a private road, and so on. And on, and on…
But for now, we wait.
Here's the next post in this series: Part 6: Wetland delineation report