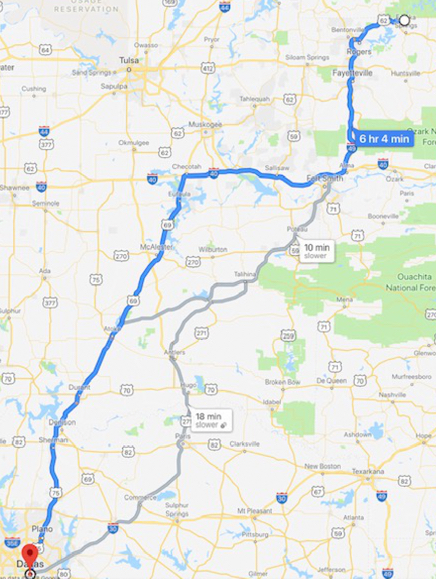 My annual journey to a U.S. city for the Supercomputing Conference took me to Dallas. This year I decided to leave the show early, rent a car, and drive up to Arkansas. This trip was partly an excuse to see more of my country, but mostly, I was taking this time to meet up with one of my clients.
I think it is important to develop good relationships with my clients. This is good for business, but it's also just nice to get to know the people you work with. I have clients that I've been working with for 15 years and more, and that kind of longevity comes from mutual trust and respect. Relationships can certainly be developed virtually, but sometimes it's nice to meet face to face. I see some of my clients at trade shows or other events, but with this particular client, Dorothy, a road trip such as this would be the only way we'd be able to meet.
My trip started with an early-morning Uber to the car rental building at the DFW airport in Dallas. The Uber driver spent much of the ride explaining to me how foolish this was, because everybody knows you pay a lot more for a car rental when you pick it up at the airport. I had no idea if he was right or wrong, but at least I felt like I was in familiar territory at an airport.
Getting out of DFW with the rental car was a challenge, as I couldn't get the automated parking system to raise the bar so I could get out. After repeated tries to get the system to work and a long line of traffic piling up behind me, I had to push the call button for help. Finally I realized that the giant screen right in front of my face had very clear instructions on it, but it had been rendered completely invisible by my polarized sunglasses. Doh!
After stopping at a store for some road munchies, I started my 390-mile drive through Oklahoma to northwest Arkansas, through Fayetteville, and into Eureka Springs. I didn't want to pull over to take pictures, as I had a 6 or 7 hour drive to get through in one day, so I confess that many of my photos were taken by randomly pointing the camera out the windows and hoping for the best.
I'd always heard that Oklahoma was a vast flat expanse and that the phrase "middle of nowhere" can take on a deeper meaning when you're there. On this drive, I found this to be true.

At first I grumbled about how there was a lot of nothing to see, but after a while I was entranced by how beautiful the very vastness was. I don't think I'd ever seen such huge distances before!

I was also struck, as someone who has lived almost all of my life in the western United States, by the considerable Native American presence here. How absurd that I'd only ever thought of Native Americans as being in the southwest.
Wanting to see something other than the vast fields skirting the freeway, I took a detour to a reservoir called Webbers Falls not far off from the freeway to actually get out of the car and stretch my legs.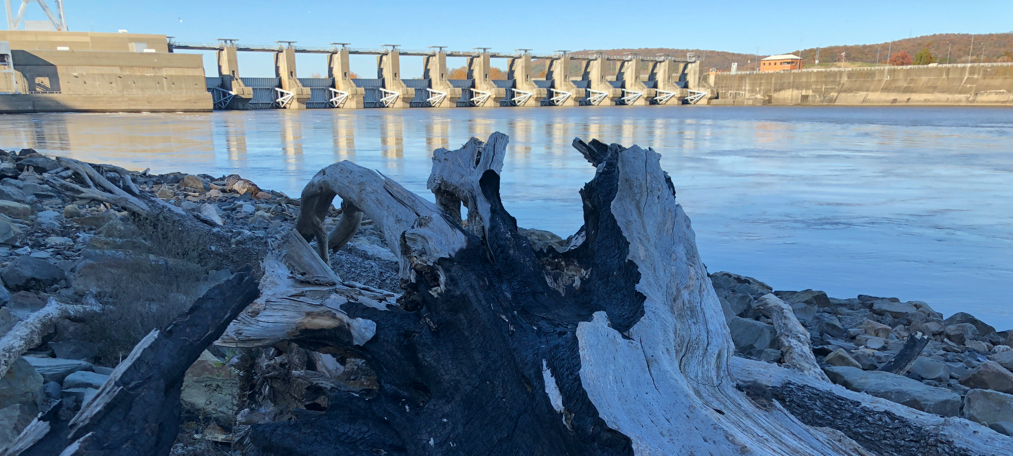 I didn't see any falls, but it was a nice  break, and I was apparently not quite completely solo on my little sight-seeing stop.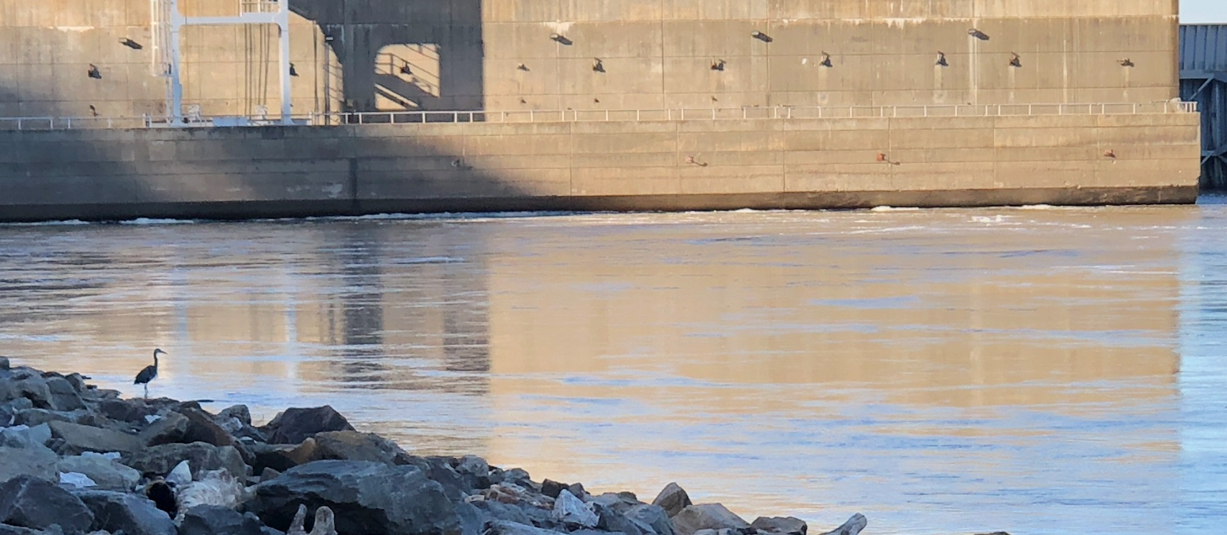 Around mid-day I passed from Oklahoma into Arkansas, with a final reminder that while I was driving through Oklahoma, I had also been in the Cherokee Nation.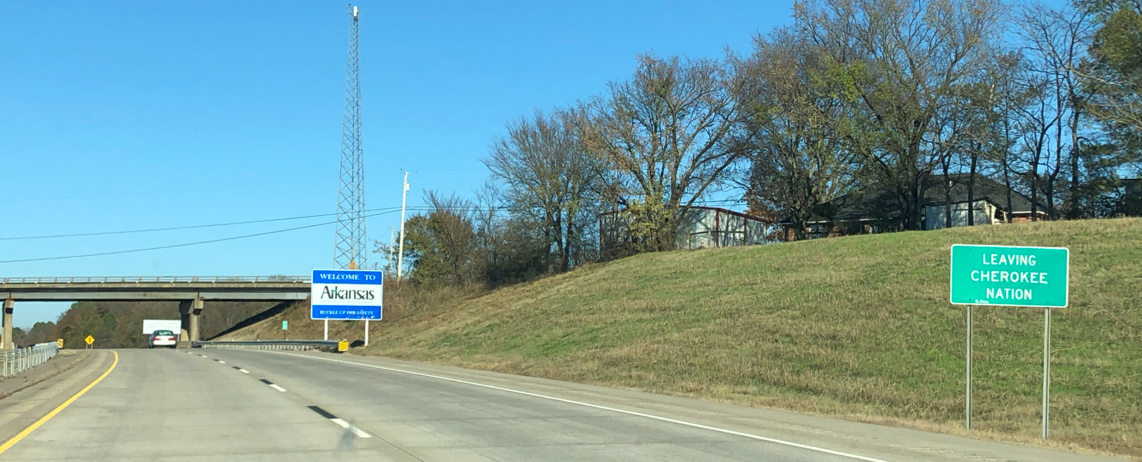 A little further in, I stopped at the Arkansas visitors' center. Who knew they called themselves "the natural state"?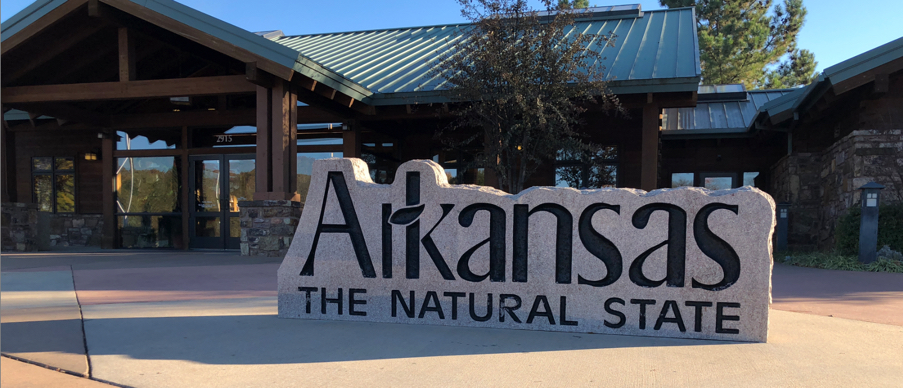 As I got closer to the wild Ozarks, I finally reached Eureka Springs early in the evening. I was immediately impressed with this quirky little town in the hillsides. Having been driving for nearly seven hours, I didn't stop to take any photos of the town, swearing to myself that I would do so the next day.
I went straight to my client's home, where she had a guest room awaiting me. And I never made it back into Eureka Springs to take pictures!
My client, Dorothy, and I chatted a while at her house as I got to know her tiny cat and little dog, then late in the evening we went into town for dinner at a great little place called The Local Flavor Cafe. I loved the way they used these lamps for the decor and the lighting.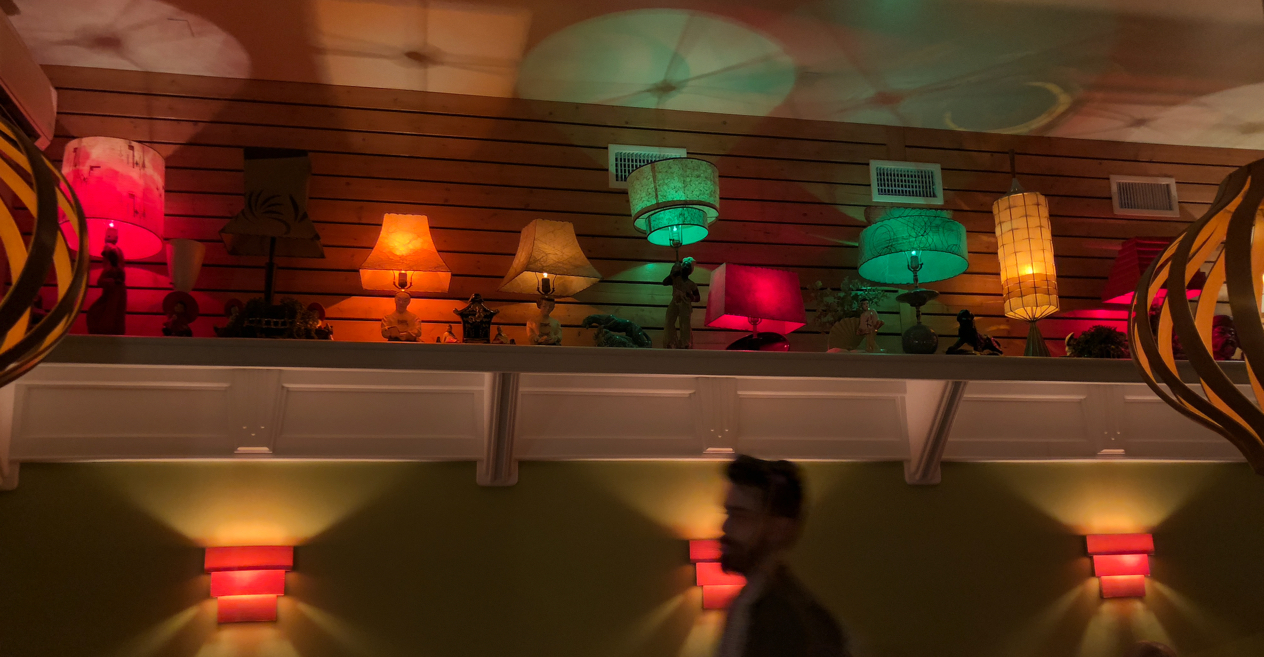 When the waiter asked if I liked anything on the menu and I told him I was distracted by it because they used the font Papyrus, and he had no earthly idea what the hell I was talking about. I told him to be sure to look for the SNL Papyrus video. I swear I wasn't trying to be obnoxious, although several friends I've told this to tell me I had succeeded at it nontheless.
Eureka Springs is in the extreme northwest corner of Arkansas in the foothills of the Ozarks. My client's home is on a hill with a lovely view of Missouri to the north, which looked particularly beautiful just after sunrise:
The next day we had a wonderful breakfast at the Mud Street Cafe in Eureka Springs, then we drove into Bentonville, Arkansas to see the Crystal Bridges Museum of American Art.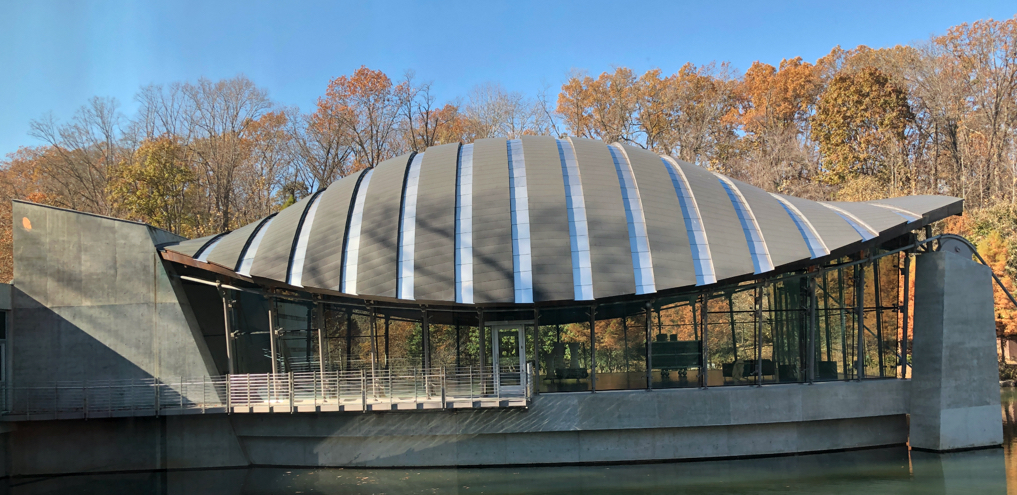 There was some wonderful modern and contemporary art here, including spectacular woven work. What particularly struck me was this huge display of string art that was tucked away in a stairwell: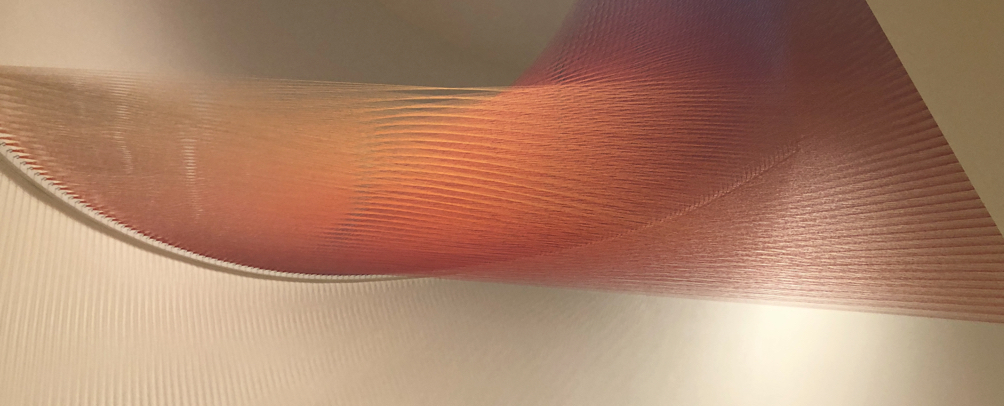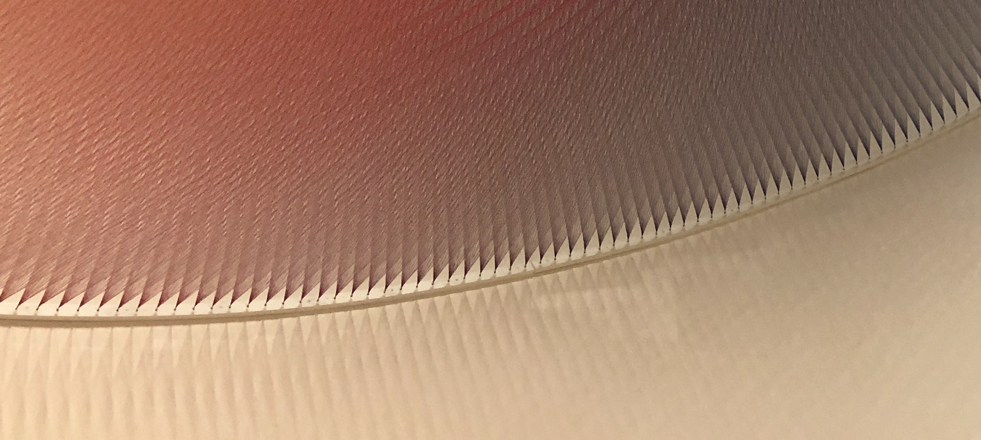 In addition to the art, the play of the shadows and light on the art and even just on the building itself was very beautiful.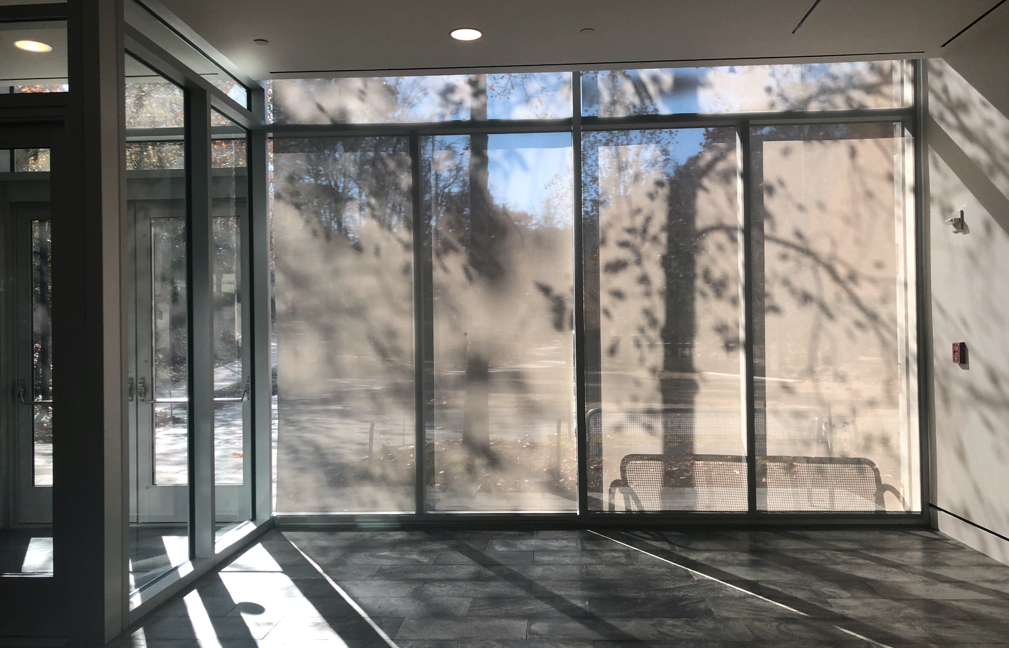 I shot a little video of the shadows thrown by the surrounding water:
I left the next morning for my trip to Oklahoma City, where I would catch a flight home.
I really enjoyed my solitary drive, and especially enjoyed playing with the auto-scan on the FM radio. It would stop on a station for 3 seconds and if I liked what I heard I could hit a button to make it stay there. In this way I hummingbirded across the dial, sipping a little bit of everything as I went. There was an astonishing number of Christian stations I skipped over, and I listened to an all-Christmas station out of Fayetteville for a while until I got too far away for it to reach me. Hearing the kind of music broadcast in different parts of the world is an interesting way to get to know an area… a bit.
Here's one last shot that I took before leaving Arkansas: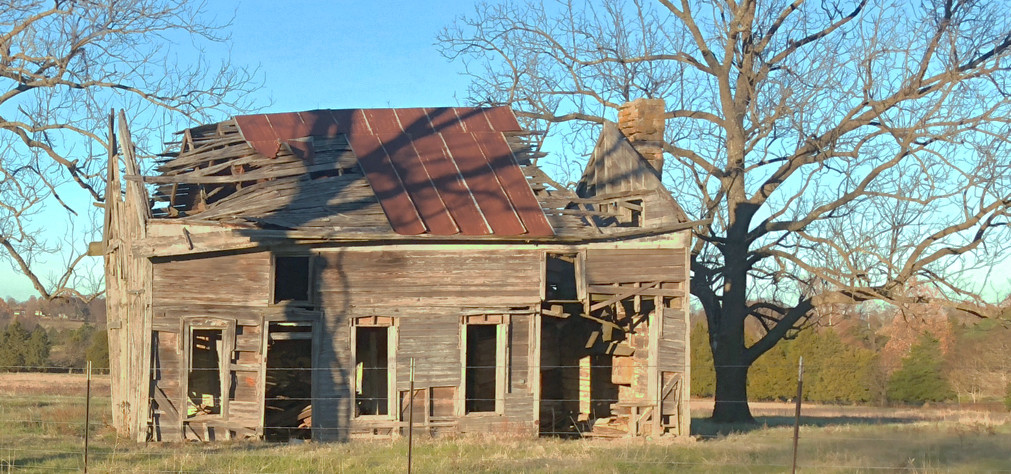 It was very late when I finally got to my hotel in Oklahoma City. To continue my tradition of a photo from out my hotel window, here's my view from my hotel room.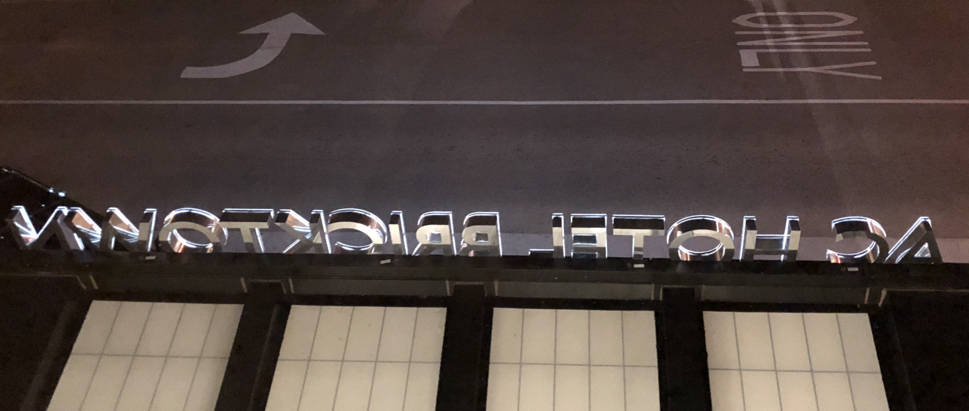 I spent the next day exploring the Bricktown neighborhood in Oklahoma City. It was pretty, but was a bit too touristy for my taste.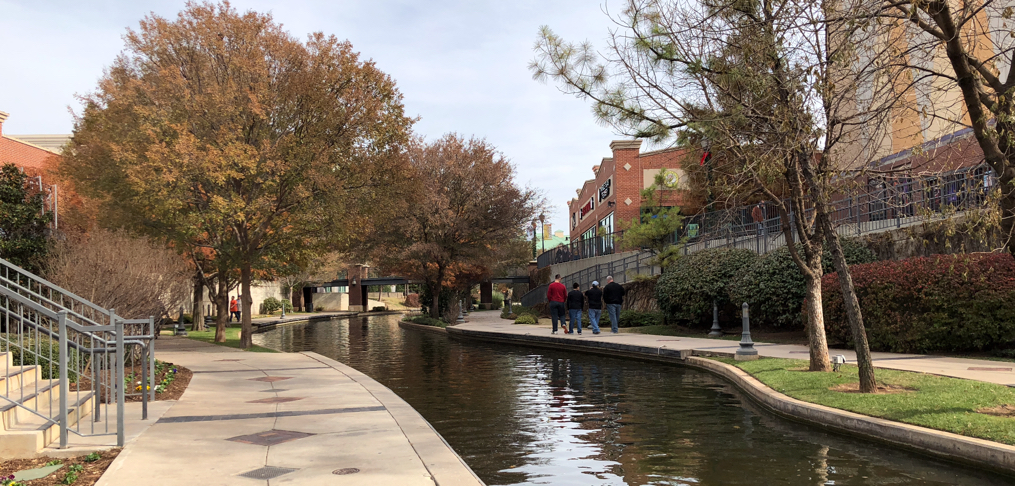 I stopped into a place called "Toby Keith's" for lunch (apparently he is a famous country western musician). I ordered the Fried Bologna Sandwich because it sounded like something I would never find anywhere else, but my bravery ended there: I refrained from ordering fried okra with that.
After lunch I drove out to return my rental car, planning to take an Uber back to the hotel. And this is where I must circle back to the very beginning of this trip report where my Uber driver explained to me how foolish it is to get your car at the airport. The location of this off-airport car rental place was in a very seedy, slightly scary part of town. The doors were locked, and there was no key-drop in sight. I finally just parked the car in front of their building, left the keys in the glove compartment, and locked the car. I walked to a nearby restaurant to call an Uber, and had to nervously wait with my small pile of luggage for almost 30 minutes for them to arrive. I think I will stick to rental car areas inside the airports from now on!
The next morning I called an Uber from the hotel before the sun was up, then flew home from the airport in Oklahoma City.