This is a general page of stuff I like. The "Practical Stuff" section is pulled straight from my professional website, but I'm recreating it here so I can add whimsical stuff to it if I want… starting with my partner's recipes and a short list of my friends' blogs.
Stuff I have been creatively involved in
I published a book in 2014 called The Gentleviewer's Obsessive Guide to Buffy the Vampire Slayer. Think of it as an OCD-like reference to the show. In fact, its existence is a direct result of me going fully into OCD-mode watching the show when I realized it was a rich trove of pop-culture reference that I just had to catalog. When I was done watching it for the nth time I had a massive database on my hands, so of course I had to publish it.
I also manage a Facebook page for this book, which is about the extent of the marketing I do for it!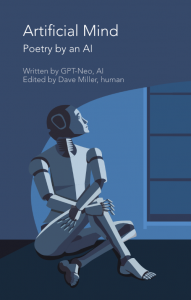 This book (available on Amazon) was the brainchild of my amazing partner, Dave. I had the pleasure of designing the book cover (using a wonderful vector stock image that Dave found) and doing the layout of the interior pages. We published this on our Ptolemy Press imprint, and hopefully there will be more to come. Here's how it is described on Amazon:
This book is a collection of our favorite poems written by an artificial intelligence, curated and gently edited by a human. Some are beautiful, some are funny, a few are disturbing, and some are accidentally profound.
Because the AI was trained by digesting millions of texts from the internet, the words it generates are adapted from the thoughts, hopes, and fears of real people.
The AI has no conscious understanding of what it writes. But when you read these poems, you may hear the dream-like echoes of society's collective consciousness.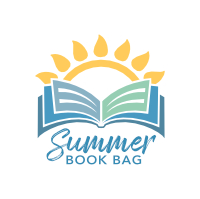 I have a neighbor who is a passionate second-grade teacher in a school with mostly underprivileged students. She set up a donations-based project to improve literacy in her corner of the world by giving children books at the end of the school year to read over the summer and to keep. In many cases, these books will be the only reading the child will be exposed to all summer, and in some cases, these will be the only books in their homes at all. I helped with the website, logo, newsletter, etc.
Practical stuff and resources
PDF fixes

PDF is the the ubiquitous file format, but it is finicky as hell. I can get much done on a problem PDF using Acrobat Pro, but when I need to resize a PDF and don't have access to the source files, I have had great success with the free DocuPub online utility.
Domain search and hosting
I use IONOS (formerly 1&1) for my domain searches and web hosting. I like these guys better than the few others I've tried because I have access to more self-serve options on their portal. I have about 20 domains and 6 websites through them — most of which are WordPress sites. (The above link below is a referral link.)
Stickers and Buttons
I work with Stickermule for my stickers, decals, pins, magnets, and more for my own stuff as well as stuff for my clients:  tradeshow giveaways and shipping supplies. The quality is excellent and the turnaround is fast. They very frequently have deals for their regular customers — like 50 stickers for $19.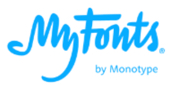 I'm a bit of a font junkie, although some might say I am a font snob. My favorite place to browse and buy quality fonts is MyFonts. And don't miss their What the Font service for identifying fonts you spot in the wild. Here's more about my font obsession.
Print-on-demand books

Whether for self-publishing clients, my own books, or for client booklets and reference guides — I use both Lulu and KDP (formerly Createspace) for my print-on-demand book needs. If this is of interest to you, you might be interested in this post from my professional blog: Getting Started in Self-publishing.
Color Scheme Designer
There are many free color scheme generators available online. After trying quite a few, I like the Perbang Color Scheme Generator the best. Its UI isn't as slick as some others, but I think it is the most intuitive and useful, and they have an impressive array of additional color and other tools.