This was a trip to attend client meetings, and was one of my earlier overseas trips. While I took quite a few photos, unfortunately I took almost no notes.
Here are a few photos that, as per my usual, I took from the window of my hotel room:

The broadcast tower in this picture is the Europaturm, which is the tallest structure in Frankfurt (but as it is not an actual building, is usually absent from lists of "tallest buildings").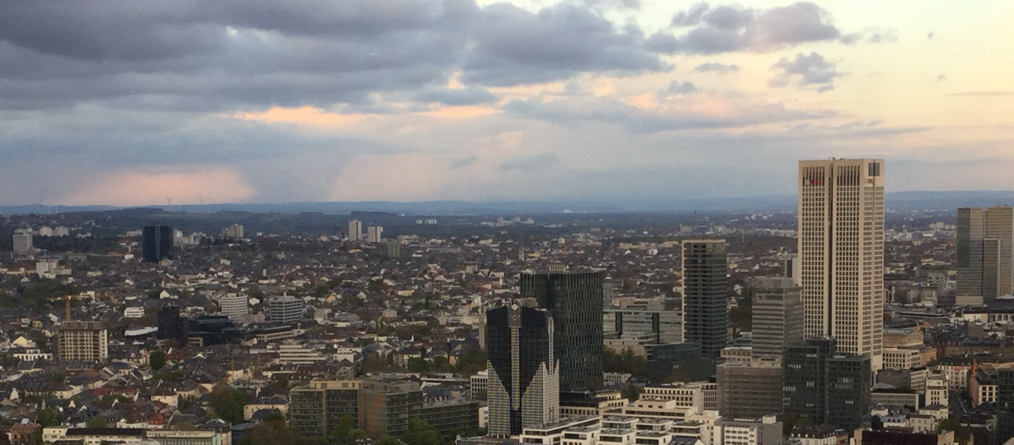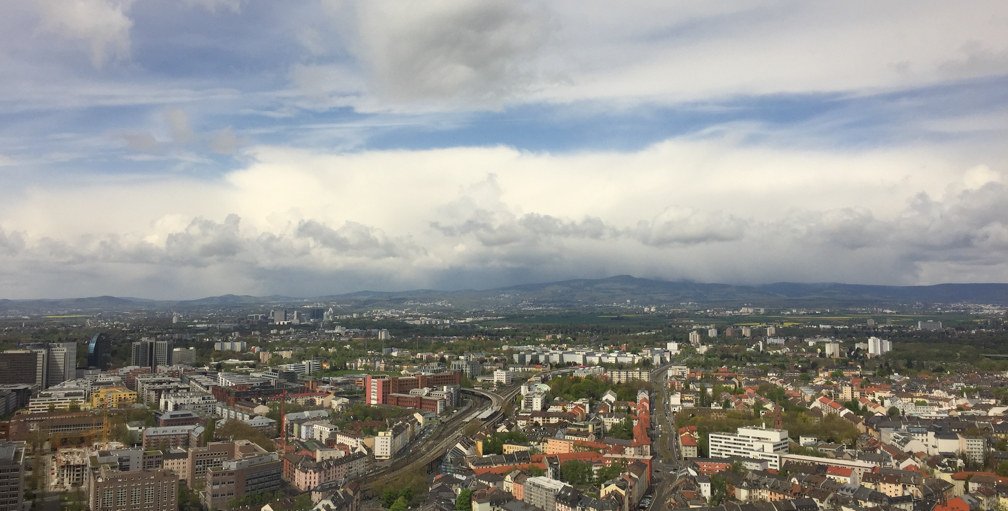 I stayed one extra day in Frankfurt at the end of the trip to explore, but by the end of the week, I only wanted to go home and had to force myself to go do anything at all. I took a long walk from my hotel, taking a few photos along the way, and went to a very nice Italian restaurant for dinner. Here are those few photos: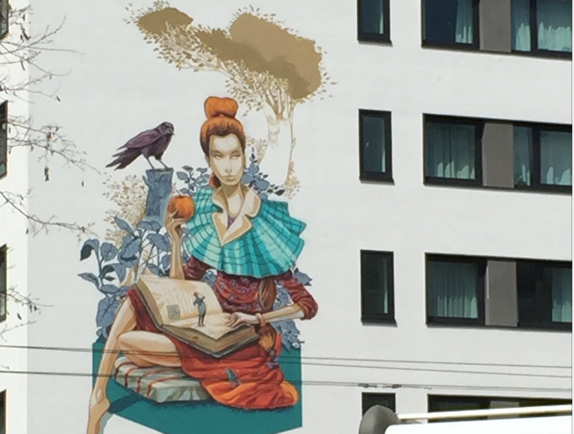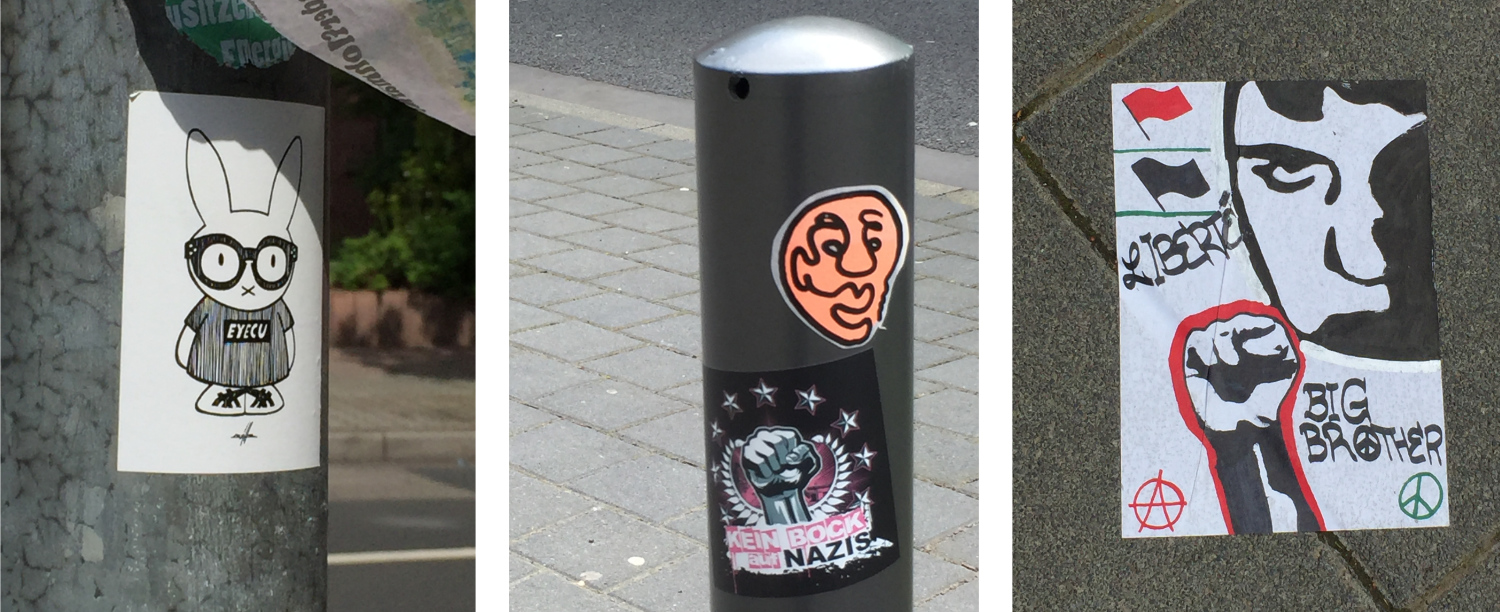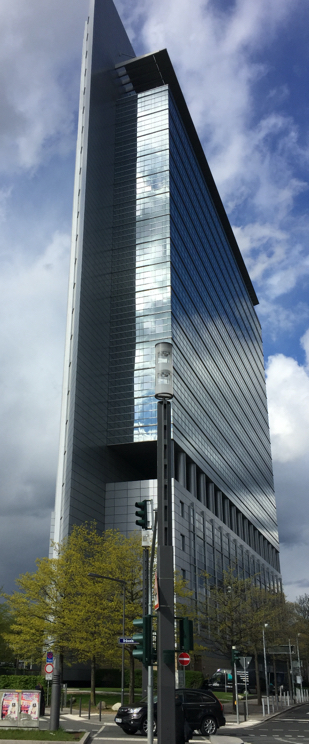 On the flight home, I was amazed by how tightly packed the passengers were in our seats. I am a pretty short person at 5'4″, and yet you can see in the photo below that my knees were a mere few centimeters from touching the seat back in front of me. (mine is the set of knees on the right) And look at the manspreading the [very tall] guy in the seat next to me had to do just to fit in the seat. I felt so sorry for him!
It is seating such as this that makes me recommend to opt for the "economy plus" seating whenever you can!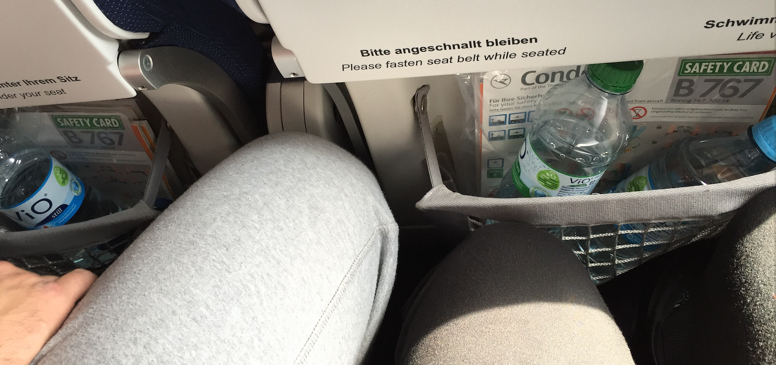 It was interesting to me that our route took us so far north over Iceland: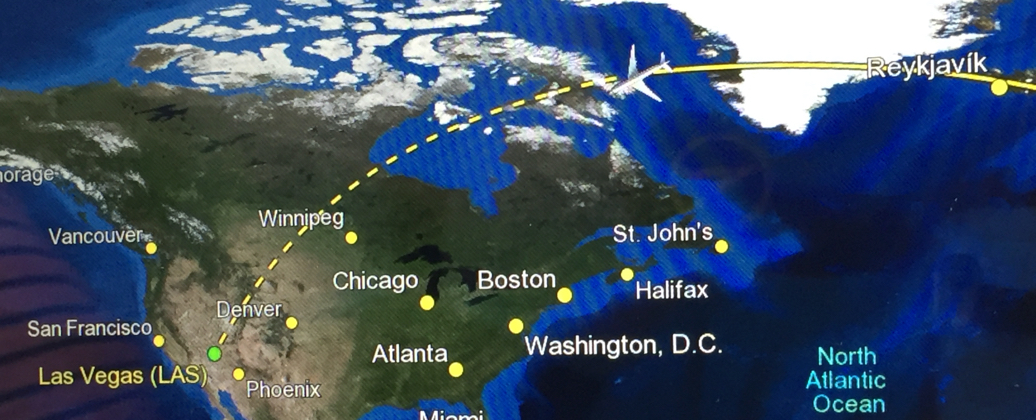 I got a few photos of the snowy landscape and the ice on the water: