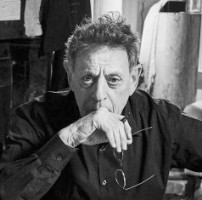 I am quite a fan of the music of Philip Glass, and for many years I've purchased almost every CD of his music that I could find. In the mid 20-teens I slowed down this trend, as there are so many recordings and maybe it's foolish to spend this much money on CDs instead of putting that money away for retirement. But then again, buying these CDs is a lot cheaper than traveling to see Glass performances.
My collection is up to one LP and at least 172 CDs. I say at least because I'm pretty sure I've missed a few in my list: I need to do a new inventory.
Here's the list in alphabetic order, which I will of course update from time to time.
1000 Airplanes on the Roof – Virgin 86106-2 (1989)
A Brief History of Time, Original Score – OMM-0100 (2015)
A Descent Into the Maelstrom – OMM-0005 (2002)
A Madrigal Opera (Ooppera Skaala (Helenski)) – OMM-0062 (2009)
Aguas da amazonia (Krisjan Jarvi) – OMM-0115 (2017)
Aguas da amazonia (Uakti) – Point 289-464-064-2 (1999)
Akhnaten (Stuttgart State Opera) – Sony SM2K-91141 (2003)
AlterEgo performs Philip Glass (Music in the Shape of a Square, 600 Lines) – OMM-0034 (2006) (2 discs)
Analog: Philip Glass. Etoile Polaire, Dressed Like an Egg, Mad Rush – OMM-0029 (2006)
Anima Mundi – Elektra Nonesuch 79329-2 (1993)
Animals in Love – OMM-0040 (2007)
Annunciation – OMM-0144 (2019)
Another Look at Harmony, Part IV (Choir of the 21st Century) – SOMMCD 072 (2008)
Best of Philip Glass – Sony 8-8697-05119-2 (2007)
Best of Philip Glass – An 80th Anniversary Tribute – Nicolas Horvath (2017)
Book of Longing – OMM0043 (2007)
Brooklyn Rider Plays Philip Glass – OMM-0074 (2011)
Casandra's Dream soundtrack – OMM0038 (2007)
Circles (Arturo Stalteri) – MASO CD 90104 (1998)
Cluster Ensemble Plays Philip Glass – OMM-0109 (2016)
The Complete Piano Etudes (2 discs) OMM0098 (2014)
Colourbox "Philip Glass" (digital)
Concert of the Sixth Sun – OMM0090 (2013)
Concerto for Violin, Rock Band, and String Orchestra (incl. Glass Symph #3) – Mike MIlls OMM 0113 (2016)
Concerto Project Vol I: for Cello & Orch; Fantasy for Timpanists & Orch – OMM 0014 (2004)
Concerto Project Vol II: After Lewis & Clark, Con. for Harpsichord & Orch. OMM-0030 (2008)
Concerto Project Vol. III Philip Glass – OMM0042 (2008)
Concerto Project Vol IV: Double for Violin, Cello & Orch; Tirol for Pianos & Orch – OMM 0077 (2011)
Civil Wars, The (Morgan State Univ. Choir) – Nonesuch 79487-2 (1999) (Glass composed the Rome and Cologne parts)
Dance Nos. 1-5 – CBS M2K 44765 (1988)
Dance Pieces: In the Upper Room, Glasspieces – CBS MK 39539 (1987)
Dracula (Khronos Quartet) – Nonesuch 79542-2 (1999)
Dreaming Awake: for Gehlek Rimpoche and Jewel Heart – Dunvagen (2003)
Early Voice (Mabou Mines, Western Wind) – OMM-0004 (2002)
Einstein on the Beach – CBS M4K 38875 (1979)
Einstein on the Beach Highlights – OMM0082 (1984)
Einstein on the Beach – Nonesuch 79323-2 (1993)
Essential Philip Glass, The – Sony 88691917202 (2012)
Essential Philip Glass, The – Sony 8897529862 (2009)
Fantastic Four (soundtrack)
Filament, Eighth Blackbird (Two Pages)
Fog of War, The – OMM 0010 (2003)
From the Philip Glass recording Archive, Vol I – Theater Music: Volume 1. OMM0044 (2007)
From the Philip Glass recording Archive, Vol II – Orchestral music – OMM-0047 (2007)
From the Philip Glass recording Archive, Vol III – Film scores: Jenipapo – OMM-0048 (2008)
From the Philip Glass recording Archive, Vol IV – Film scores: Neverwas – OMM-0052 (2008)
Gallileo Galili
Glass – Amy Dickson (2017)
Glass/Bernstein Concertos – Violin Concerto No. 1 OMM-0114 (2017)
Glass Box – Nonesuch 424508-2 (2008)
Glass Cage: Bruce Brubaker – Arabesque 26744 (2000)
Glasscuts (Philip Glass Remixed) (various artists) – OMM0023 (2005)
Glass Masters (3 discs) – Sony SM3K 62960
Glass Organ Works: Music of Philip Glass: Donald Joyce – Catalyst 09026-61825-2 (1993)
Glass Piano: Bruce Brubaker (2015)
Glass Reflections (Cello Octet Conjunto Iberico) – OMM-0032 (2006)
Glass/Steel – OMM-0075 (2010)
Glassworks – CBS MK 37265 (1982)
Glassworks & Music in Similar Motion (Signal) – OMM-0073 (2011)
Glassworlds, Vol I: Piano Works and Transcriptions- Nicolas Horvath – Grand Piano-GP677 (2015)
Glassworlds, Vol II: Complete Etudes 1-20 – Nicolas Horvath GP690 (2015)
Glassworlds, Vol VI: On Love – Nicolas Horvath GP692 (2016)
Glassworlds, Vol 6: America – Nicolas Horvath GP817 (2019)
Heroes (See Symphony No. 4)
Hydrogen Jukebox – Elektra Nonesuch 79286-2 (1993)
In the Penal Colony – OMM-0078 (2011)
In the Shadow of No Towers – Fairouz, Concerto Fantasy – Glass
In the Upper Room – OMM0056 (2009)
Introducing the Suso/Glass Quartet – OMM0130 (2018)
Itaipu – The Canyon (Atlanta Symphony Orch & Chorus) – Sony SK 46352 (1993)
Jane – Soundtrack by Philip Glass (B074W8MKRF) 2017
Jenipapo (… just a reference: See "From the Philip Glass recording archive…")
Juniper Tree, The – OMM-0057 (2009)
Kepler (2 discs) OMM0071 (2010)
Kronos Quartet Performs Philip Glass: String Quartets 2, 3, 4, 5 – Nonesuch 79356-2 (1995)
Kundun: Music From the Original Soundtrack
Koyaanisqatsi – OMM0058 (2009)
La Belle et la Bete – Nonesuch 79347-2 (1995)
Lavinia Meijer: Harp- Metamorphosis, The Hours. (Channel Classics) – CCS SA 33912
Les Enfants Terribles – OMM-0019 (2005) (2 discs)
Life: A Journey Through Time – OMM 0116 (2017)
The Light; Heroes Symphony (Bournemouth Symphony Orch) – Naxos 8.559325 (2007)
Lisa Moore Solo Piano – Mad Rush OMM-0099
The Lost (OMM 0097)
The Lost Philip Glass Sessions: The Raybeats
Low (See Symphony No. 1)
Massimo Menotti Minimalist Guitar Music – (OMM-0106) 2015
Massimo Mercelli and i Virtuodi Italiani Perform Philip Glass (M.mercelli, Carlo Boccadoro) – OMM0079 (2012)
Mini Mamachta – Centaur CRC 2983 (2004)
Mishima: Original Score – Nonesuch 9-79113-2 (1985)
Momenta Quartet – Similar Motion – Albany Records Troy1592 (2015)
Monsters of Grace – OMM 0041 (1998)
Motion Picture: Cello Octet Amsterdam OMM 0131 (2018)
Music For The Crucible – OMM00112 (2016)
Music from The Hours – Nonesuch 79693-2 (2002)
Music from No Reservations
Music from The Screens – Point D-114871 (1992)
Music from the Thin Blue Line – OMM0007 (2003)
Music in Fifths, Two Pages (Bang On a Can) – Cantaloupe CA21016 (2004)
Music in the Shape of a Square (Alter Ego) – Stradivarious STR-33602 (2001)
Music in Twelve Parts – Nonesuch 79324-2 (1996)
Music of Candyman, The – OMM-0003 (2001)
Music of Philip Glass and Foday Musa Suso, The (Suso, et al) – OMM-0066 (2011)
Music of The Illusionist (Czech Film Orchestra) – Bob Yari Music (1994)
Music of The Truman Show – Paramount (1998)
Music of Undertow – OMM-0016 (2004)
Music With Changing Parts (P. Glass Ensemble) – Elektra 9-79325-2 (1994)
Music With Changing Parts (Icebreaker) – OMM0035 (2007)
Naqoyqatsi (featuring Yo-Yo Ma)- Sony Classical – 87709 (2002)
North Star – Virgin CDV 2085 (1986)
Nosso Lar – Trilha Sonora – Por Philip Glass
Notes on a Scandal (Soundtrack) – Rounder (2007)
Of Beauty & Light: The Music of Philip Glass (Bournemouth Symphony Orch.) – Naxos 8.50404 (2007)
OMM Philip Glass Sampler, The – OMM0064 (2010)
Organ Suite (see Voices for Didgeridoo)
Orion – OMM 0021 (2005)
Orphee (Portland Opera) – OMM-0068 (2010)
Orphee Suite for Piano (transcribed, Paul Barnes) – OMM0008 (2003)
Partitas for Solo Cello – Matt Haimovitz) – OMM 0117 (2017)
Passages – Private D 111084 (1990)
Passion of Ramakrishna, The (Pacific Symphony) – OMM0080 (2012)
Piano Music of Philip Glass: Aleck Karis – Romeo Records 7204 (2000)
Piano Music of Philip Glass: Jeremy Limb – 2 discs – Quartz QTZ-2102 (2013)
Pianos in the Kitchen (Kitchen Archives No. 5) – OMM0070 (2011)
Philip Glass: the Complete Sony Recordings (2016( 24 discs
Philip Glass: How Now, Strung Out – OMM 0093 (2013) (recorded in 1968)
Philip Glass – Piano Works. Vikingur Olafsson – Deutche Grammophon 479-6918 (2017)
Philip Glass: The Symphonies (1-10) – OMM0104 (2016)
Philip Glass Soundtracks – OMM0051 (2008)
Philip on Film: Filmworks by Philip Glass – Nonesuch 79660-2 (2001)
Photographer, The – CBS MK 377849 (1983)
Portraits – Bruce Levingston – OMM0025 (2006)
Powaqqatsi – Electra Nonesuch 979192-2 (1988)
Prophecies: Anton Batagov (solo piano of EotB) – OMM0110 (2015
Retrospective – OMM-0067 (2010)
Rework_ (Beck, et al) – OMM0082 (2012)
Ruhr Piano Festival, Philip Glass Piano Music – OMM060 (2009)
Saxophone (Rascher Saxophone Quartet) – OMM (2002)
Schoenberg/Glass: Sextet for Strings, Symphony No. 3 – OMM0069 (2010)
Secret Agent, The (The English Chamber Orchestra) – OMM0059 (2009)
Solo Piano: Philip Glass – CBS MK-45576 (1989)
Songs and Poems for Solo Cello (Wendy Sutter) – OMM (2007)
Songs From Liquid Days – CBS MK 39564 (1986)
Songs From the Triliogy – CBS MK 45580 (1989)
Sonic Rebellion: Alternative Classical Collection – Naxos 8.57076 (2007)
String Quartets 2, 3, 4, 5 (See Khronos Quartet)
Symphony No. 1 (Low Symphony) (Brooklyn Phil. Orch.) – Point D101398 (1993)
Symphonies Nos. 2 and 3 (Bournemouth Symphony Orch.) – Naxos 8.559202 (2004)
Symphony No. 3, The Light, etc. – Nonesuch (2000)
Symphony No. 4 (Heroes Symphony) (American Composers Orchestra) – Point D116932 (1996)
Symphony No. 5, Requiem, Bardo, Nirmanakaya (Morgan State Univ. Choir) – Nonesuch 79618-2 (2000)
Symphony No. 6: Plutonium Ode (Bruckner Orchester Linz) – OMM-0020 (2005)
Symphony No. 7: Toltec (Bruckner Orchester Linz) – OMM-0061 (2009)
Symphony No. 8 (Bruckner Orchester Linz) – OMM-0028 (2006)
Symphony No. 9 (Bruckner Orchester Linz) – OMM-0081 (2011)
Symphony No. 10 (Bruckner Orchester Linz) – OMM-0101 (2015)
Tara Hugo Sings Philip Glass (Tara Hugo) – OMM0084 (2012)
Thin Blue Line, The – Elektra Nonesuch 7559-79209-2 (1989) (Also see "Music From…")
Tim Fain Plays Philip Glass: Partita for Solo Violin – OMM0050 (2015)
Time Curve: Music for Piano by Philip Glass and William Duckworth, Bruse Brubaker – Arabesque-Z6806 (2009)
The Trial – Franz Kafka – OMM 0118 (2014) – 2 discs
Two Pages; Contrary Motion; Music in Fifths; Music in Similar Motion – Elektra Nonesuch 79326-2 (1994)
Valentina Lisitsa plays Philip Glass – Decca 4788079 (2015)
Violin Concerto No. 2. "The American Four Seasons" – OMM-0072 (2010)
Violin Concerto; Company; Prelude and Dance from Akhnaten (Ulster Orch) – Naxos 8.559056 (2000)
Violin Concertos of John Adams and Philip Glass, Robert McDuffie – Telarc CD-80494 (1999)
Visitors – OOM-0089 (2013)
Voices for Digeridoo and Organ; Organ Suite: Four Movements Arranged for Organ – OMM-0094 (2013)
Voyage, The: An Opera in 3 Acts (Upper Austrian State Opera) – OMM (2006)
Waiting for the Barbarians – OMM0039 (2008)
Witches of Venice, The – OMM0031
The World of Philip Glass – Decca 470 775-2 (2002)