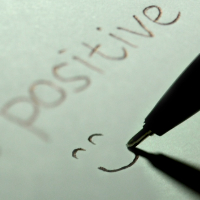 Man, 2020 was tough!
Most of us were numb from the ongoing horrors of the coronavirus, and shocking political developments in the U.S. all but dominated the zeitgeist. And lest we forget just how much bad news there was in 2020, multiple articles came out around the new year to remind us of all the awful things that we endured.
Yes, it was pretty bad, but when you focus too much on the bad, it is easy to lose sight of the good. And there was actually quite a lot of good stuff that happened in 2020, too.
While these things may not have been as headline-grabbing or immediately impactful, it's worth taking a few moments to acknowledge that even in 2020 there was plenty of good going on.
Following is a list of 42 good things that happened in 2020.
While I wrote some of these summaries, I had quite a lot of help putting this post together. My partner did the initial research to put the list together, then a good friend and colleague wrote most of the summaries.
Enjoy, and stay positive!
---
⤛⥈⤜
⤛⥈⤜
⤛⥈⤜
⤛⥈⤜
⤛⥈⤜
⤛⥈⤜
⤛⥈⤜
⤛⥈⤜
⤛⥈⤜
⤛⥈⤜
⤛⥈⤜
⤛⥈⤜
⤛⥈⤜
⤛⥈⤜
⤛⥈⤜
⤛⥈⤜
⤛⥈⤜
⤛⥈⤜
⤛⥈⤜
⤛⥈⤜
⤛⥈⤜
⤛⥈⤜
⤛⥈⤜
⤛⥈⤜
⤛⥈⤜
⤛⥈⤜
⤛⥈⤜
⤛⥈⤜
⤛⥈⤜
⤛⥈⤜
⤛⥈⤜
⤛⥈⤜
⤛⥈⤜
⤛⥈⤜
⤛⥈⤜
⤛⥈⤜
⤛⥈⤜
⤛⥈⤜
⤛⥈⤜
⤛⥈⤜
⤛⥈⤜
---
Still want more? Check out this article from Psychology Today: What Was Good in 2020? More Than You Might Think.

If you enjoyed this post, please consider subscribing using the form near the top of the page!