For my first international trip since the Covid shutdown, I was heading to the Netherlands for a few days of meetings. I decided to extend the trip a bit by taking a two-day detour on the way to visit my daughter, Laura, in London. My route would take me from Portland through Seattle to Amsterdam, then from there I'd fly to London and back.
As with most of my trips, I enjoyed the art at PDX. These stunning photos by Deb Stoner are part of PDX's permanent collection:

You can read more about the collection on the Port of Portland website (from which I stole the above image), or visit Deb Stoner's page.
Art is everywhere at PDX, even in the restrooms: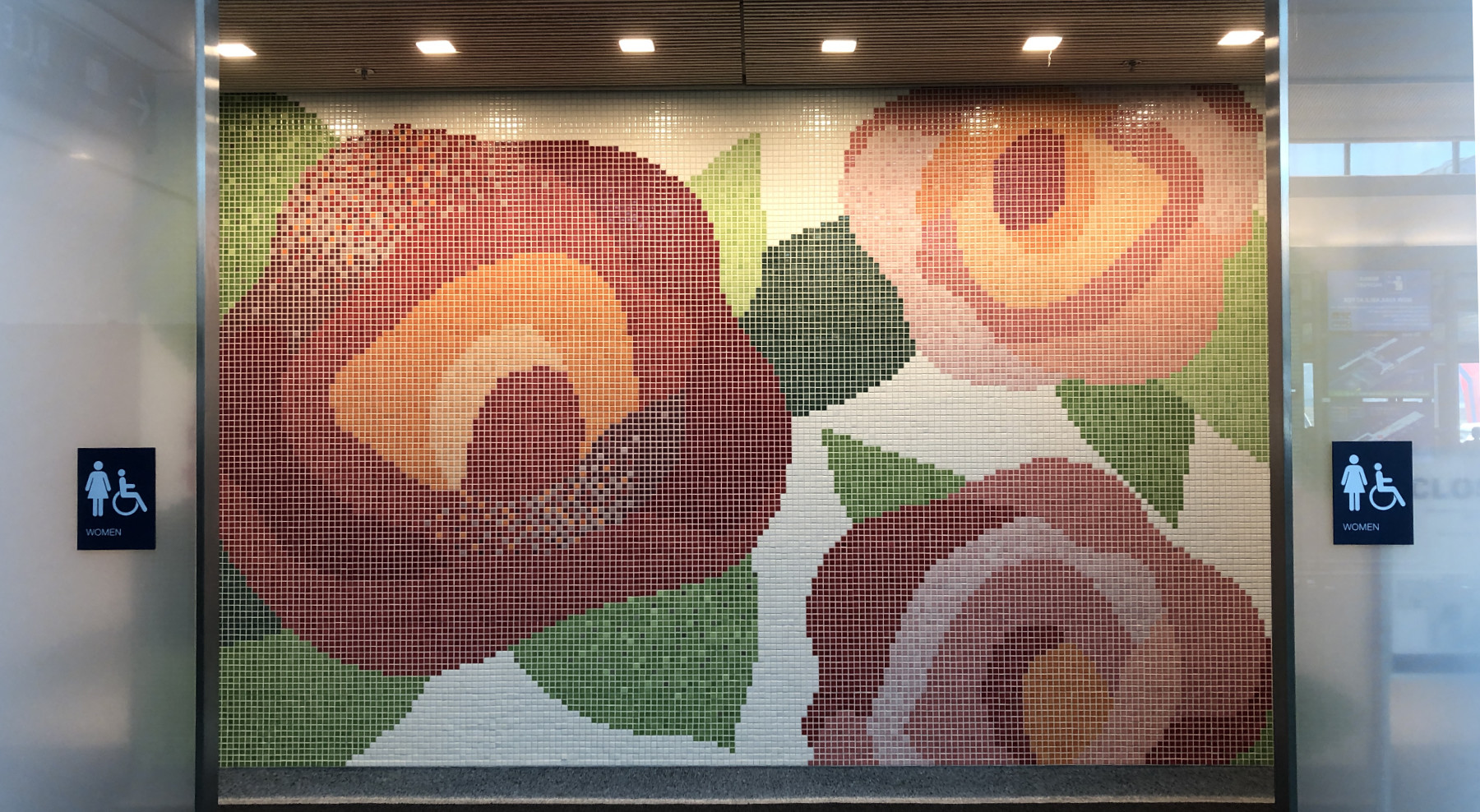 But then, not to be outdone by its little sister to the south, the Seattle airport, SEA-TAC, had some art to show as well, although I didn't see placards listing artist names. This hall was filled with what I can only call balloon sculptures: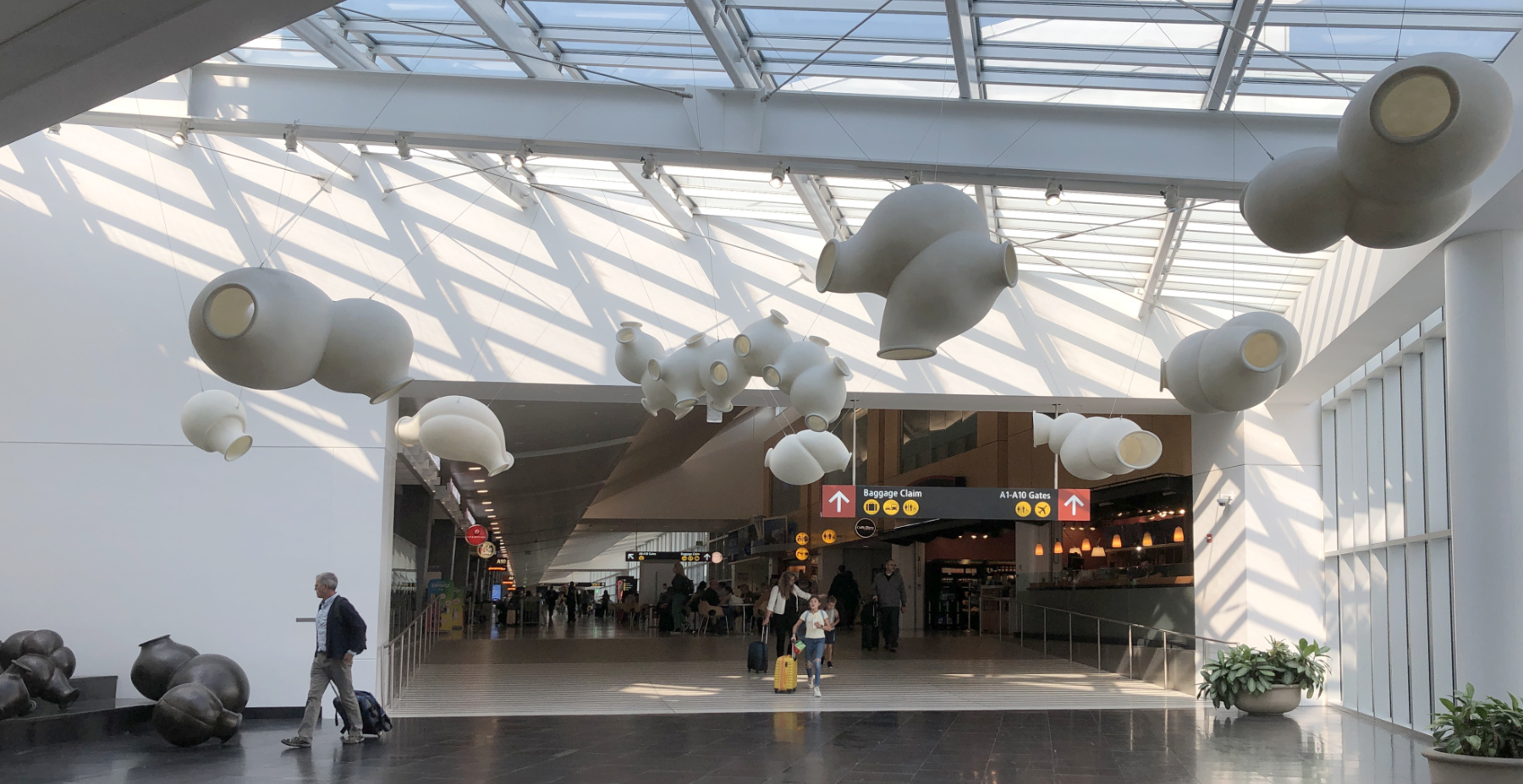 And the window at my gate had this wonderful art: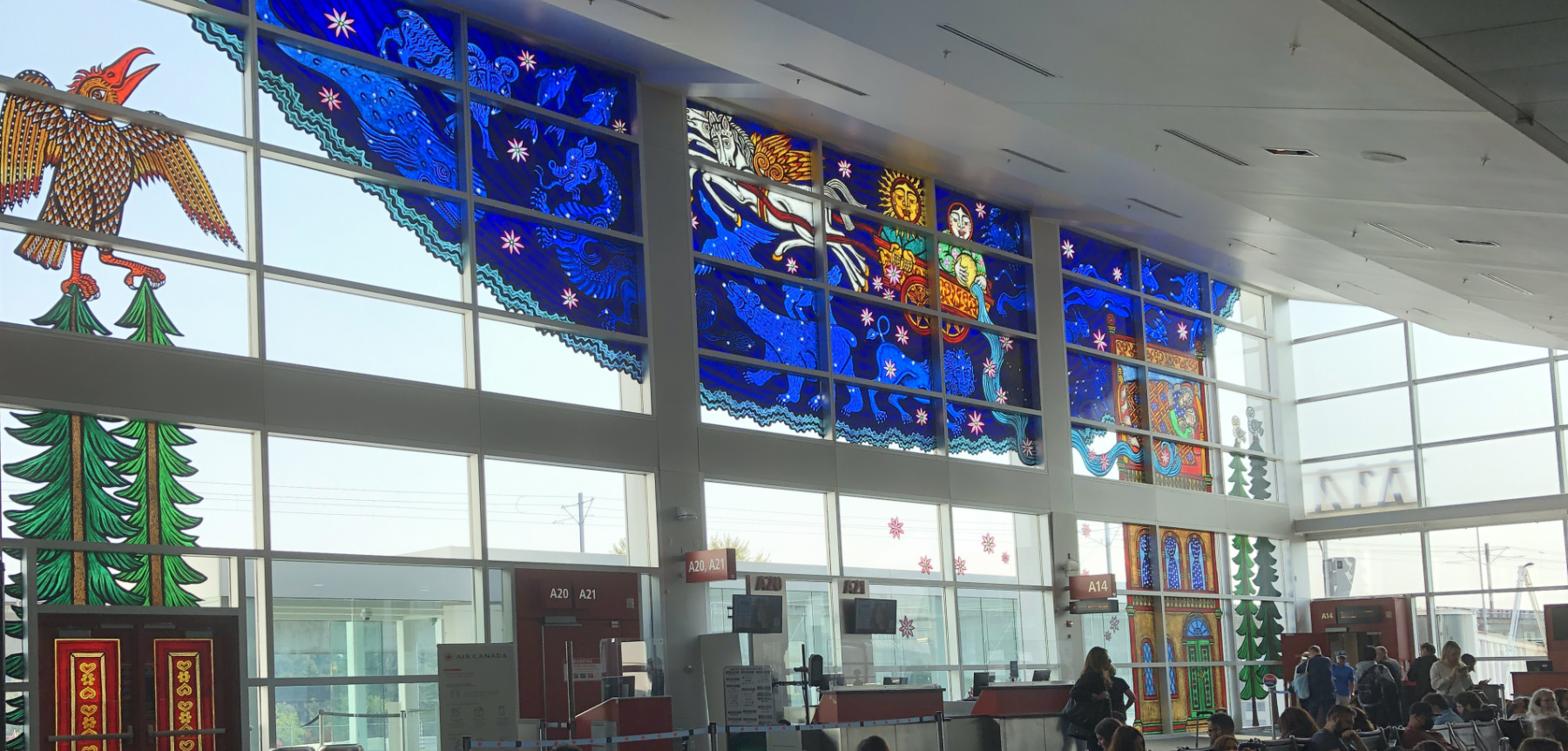 Here's a slightly closer view of the main pane:


And then on to Heathrow in London.
After years of arriving at airports then getting an Uber to my destination, it was unusual for me to exit from the gates to find my daughter waiting for me to give me a ride home. What a treat to see her after so long! She and her husband had just purchased a home in the city, and I was looking forward to seeing it.
Getting near her home, I saw the spire of the church in their neighborhood: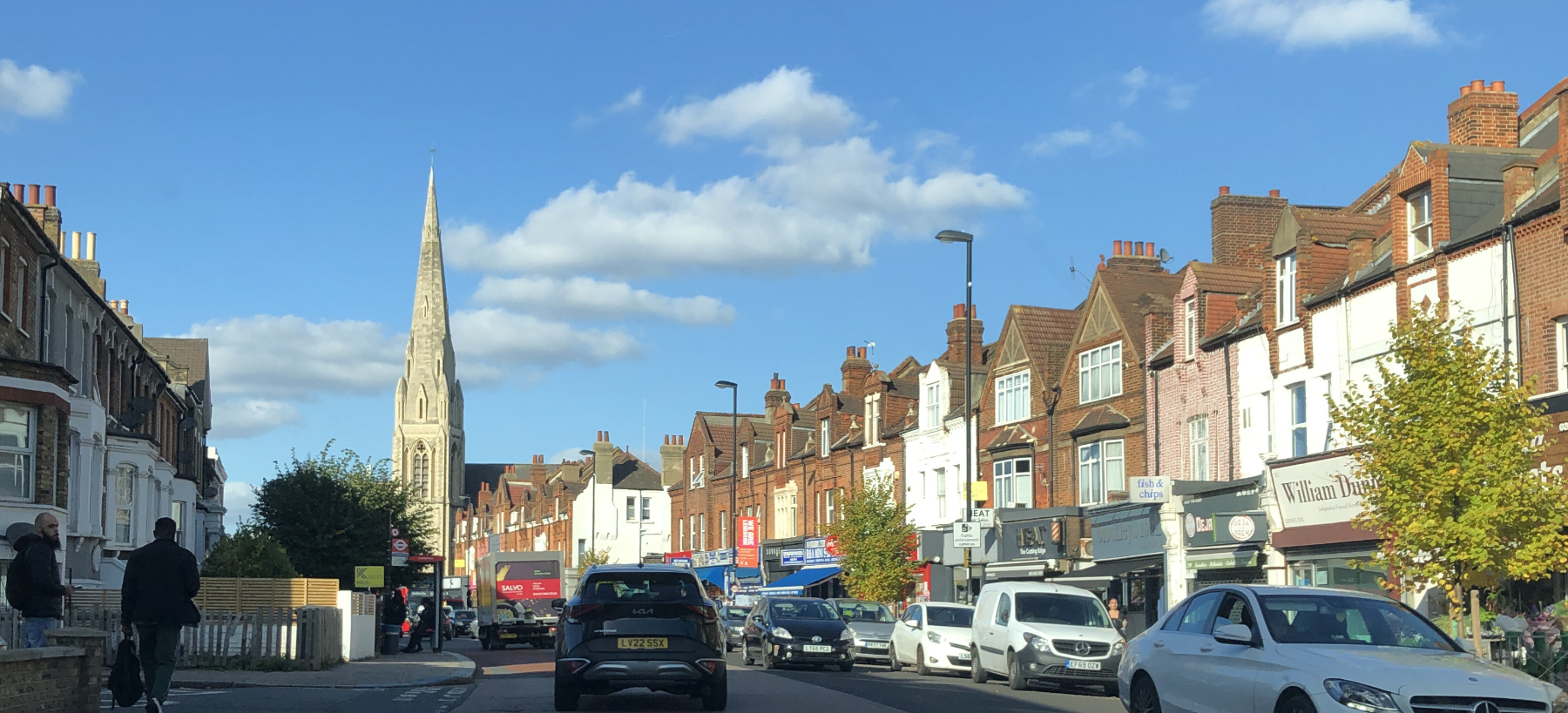 I enjoyed the maypole-design of the electrical wires here. But also, having been an avid fan of The Chronicles of Narnia as a kid (and adult), I couldn't see these row houses without thinking of The Magician's Nephew. Of course this is nothing new to a Brit, and it amused my daughter that I bothered to take this picture: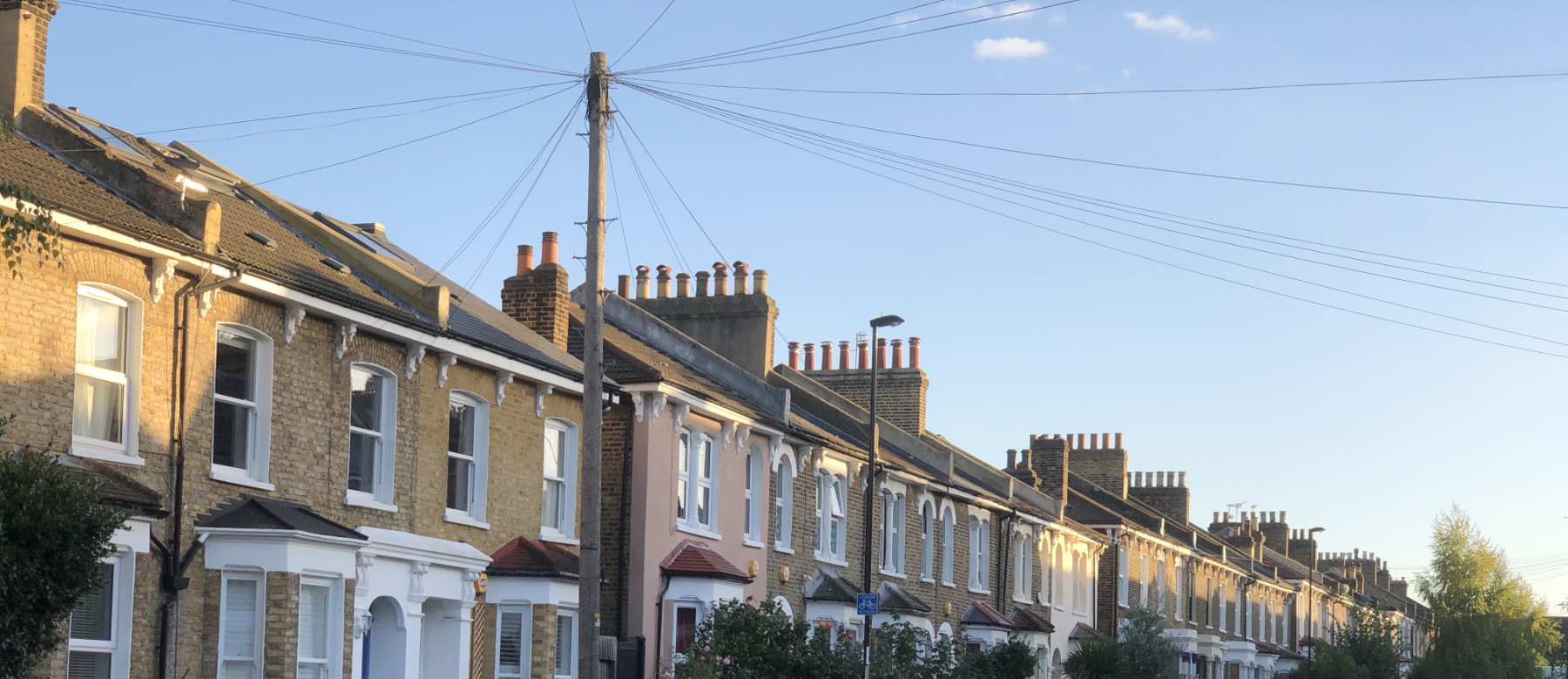 Their home is in a lovely area, with a large park with beautiful views (of which none of my photos looked good enough to share), and a gorgeous old cemetery in a sprawling park-like setting.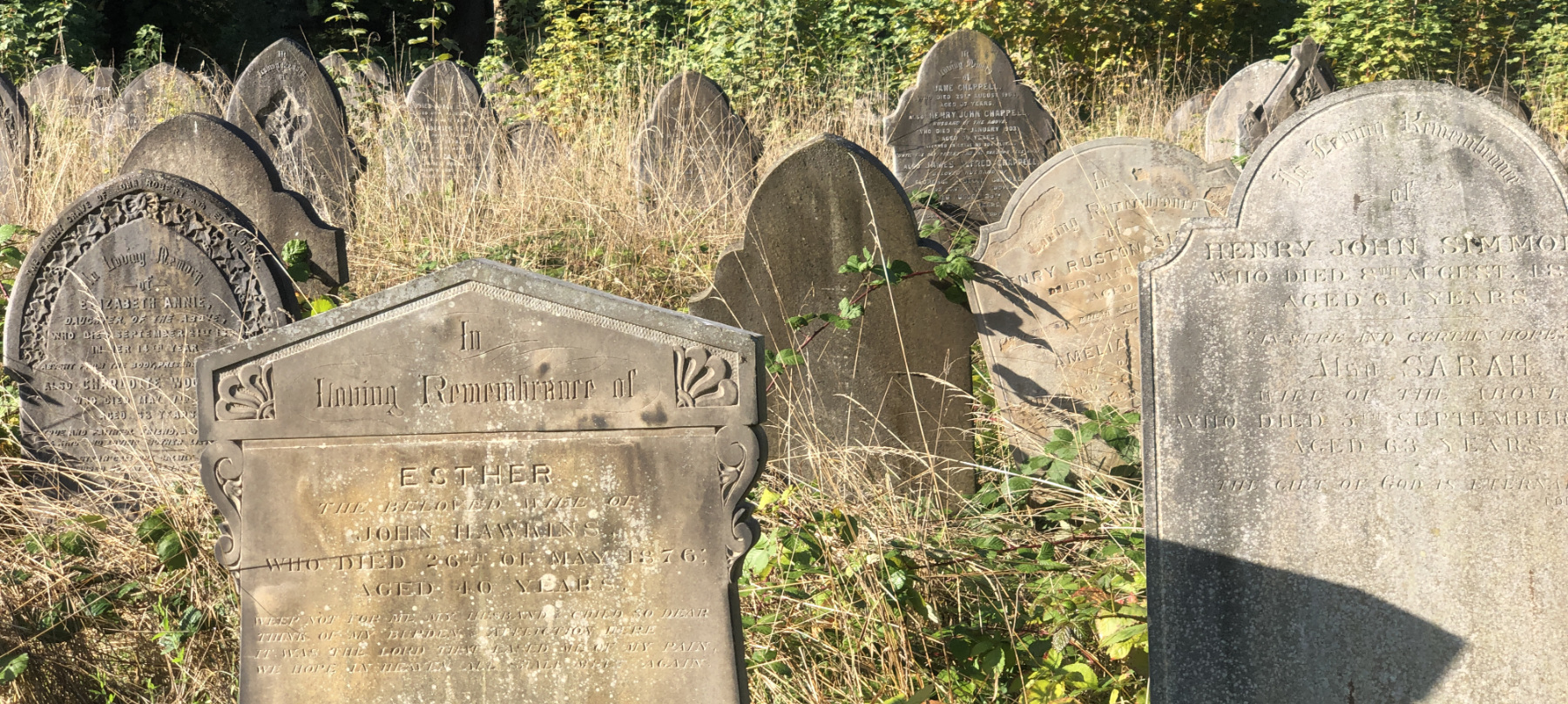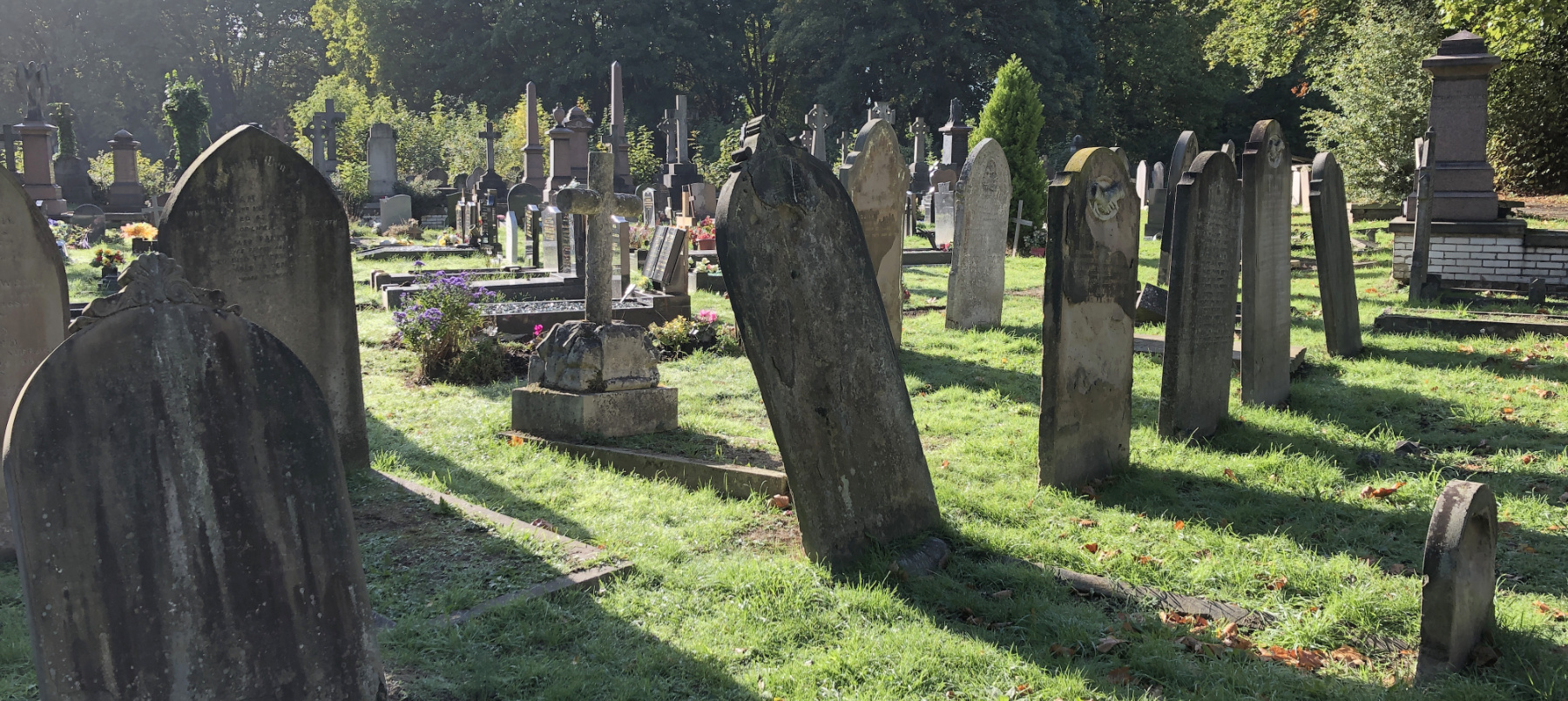 In the cemetery we saw many ring-neck parakeets. Laura said that the locals had various amusing theories to explain how they came to be here, some more far-fetched than others: for example, that Jimi Hendrix had released them. Here's an article discussing them, and here is a brief video that I shot in the cemetery:
On the second and last day of my too-brief visit, we planned an excursion to the Phoenix Garden where Laura and I met my friend, Steven. We spent a delightful hour or so chatting, touring the tiny garden, and feeding the birds. Steven was well-known to these birds, as he always had a bag of peanuts in his pocket for them. This was a fantastic afternoon, and a real treat for me to be able to meet one of my online friends.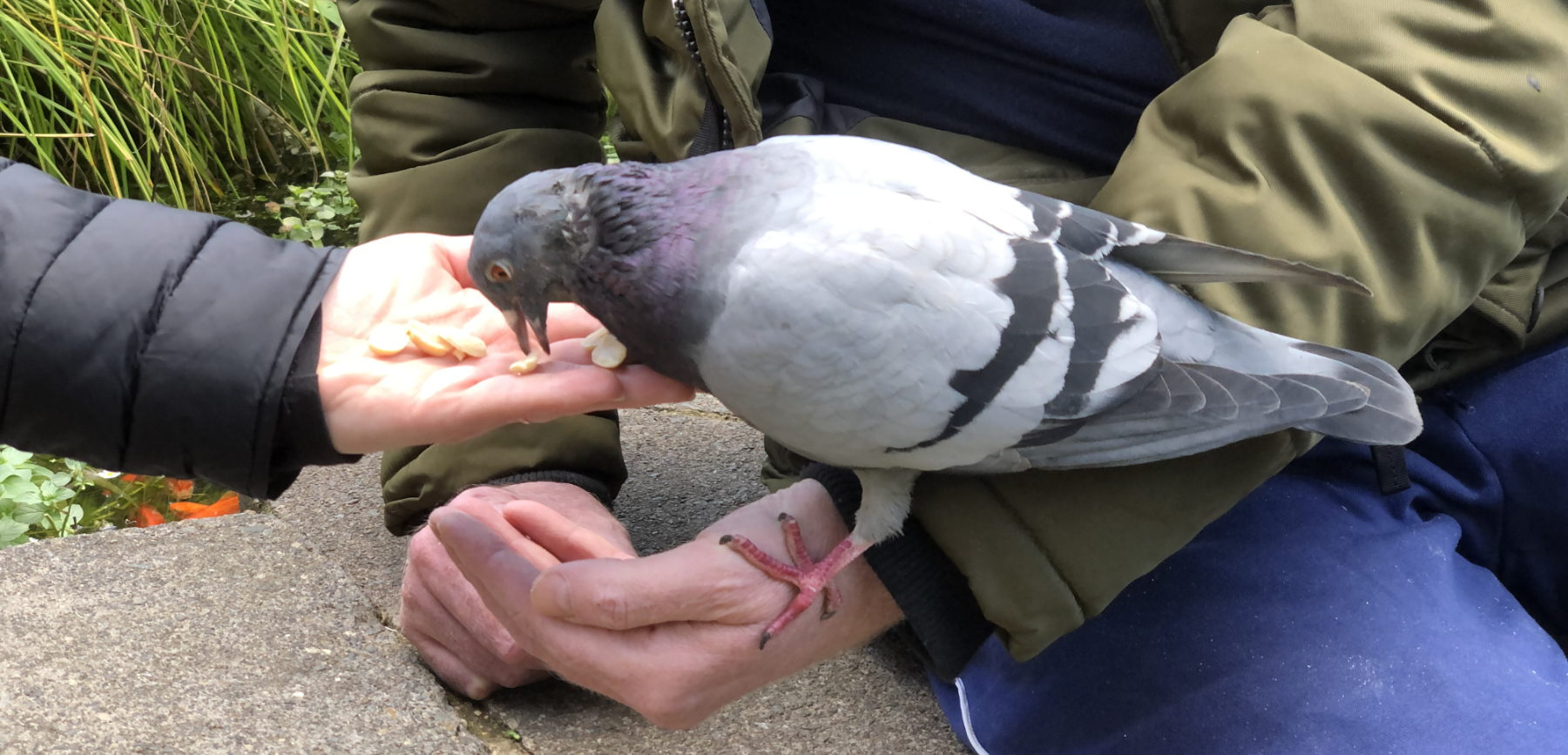 After the Garden, Laura and I journeyed on. We passed a phone booth, which to this American was a rare sight worthy of a photo: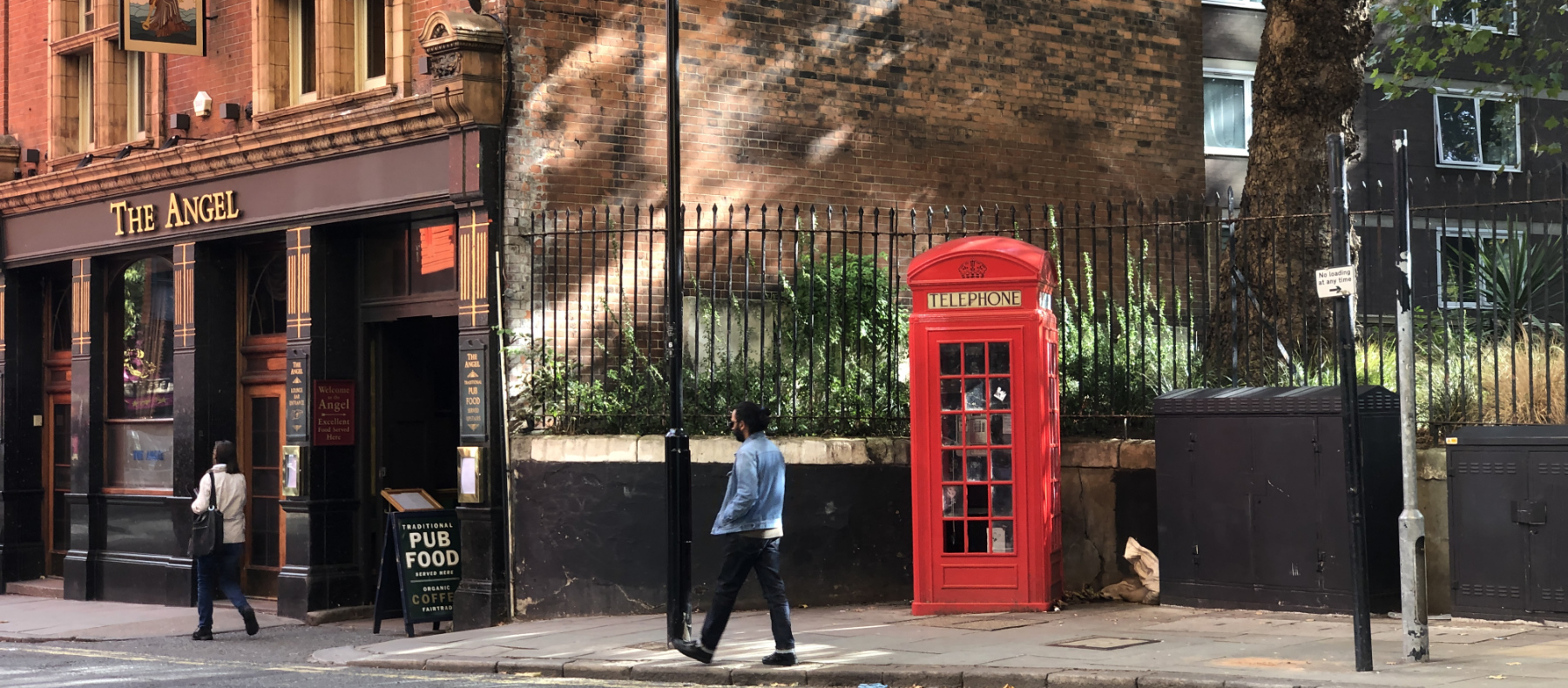 Eventually we met up with Laura's husband, Pearce, and we went to a wonderful Japanese restaurant near the top of the Shard for delicious sushi and incredible views: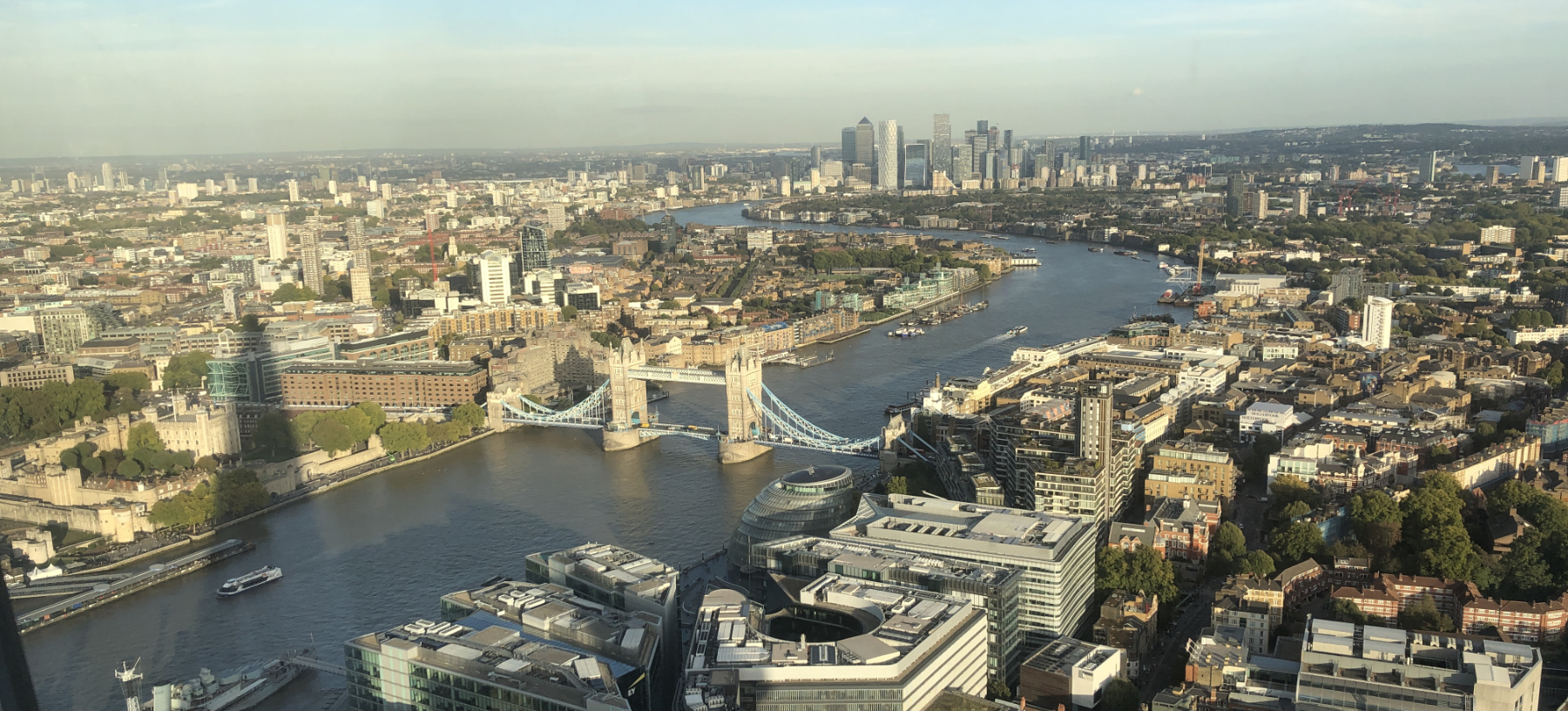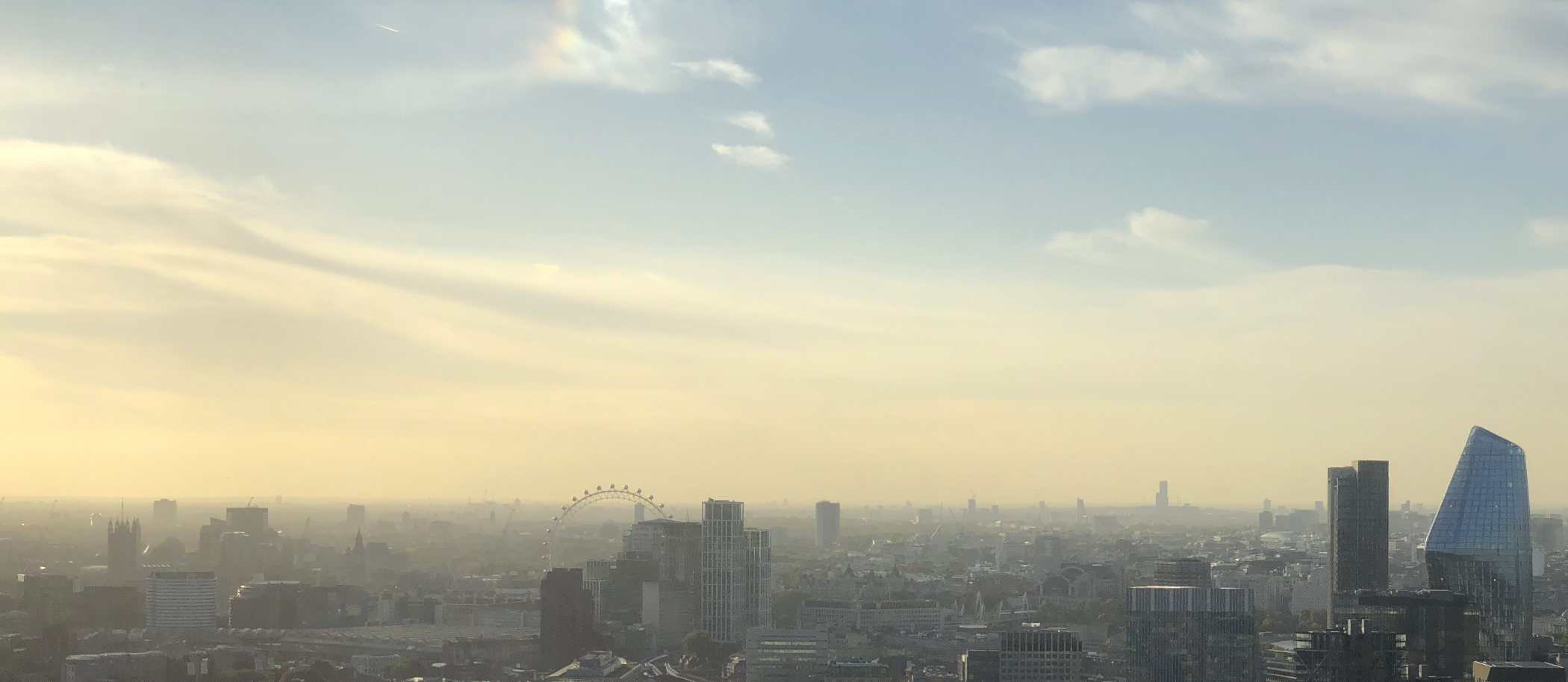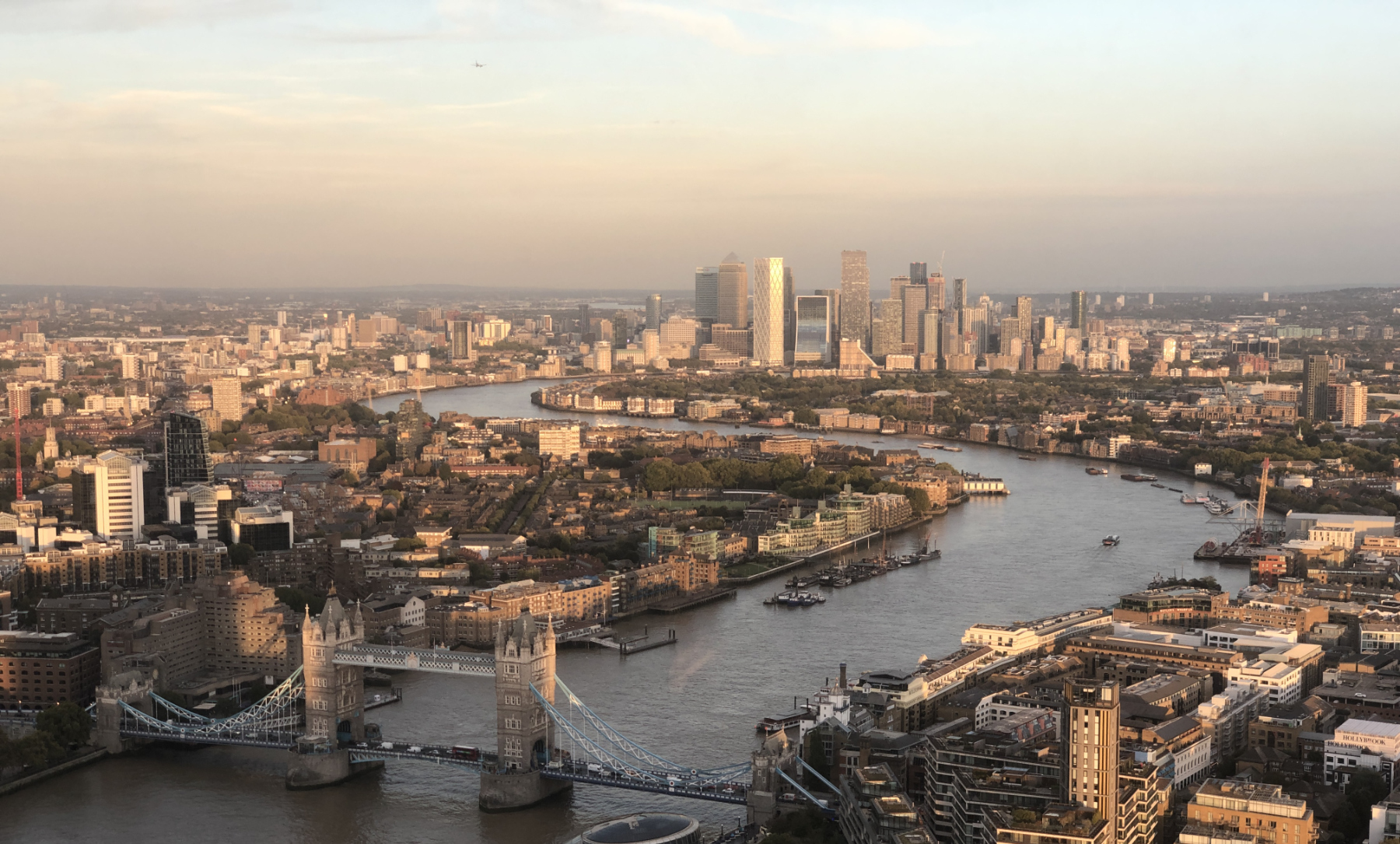 This visit was too short: the next morning I had to leave ridiculously early to catch my flight back to the Netherlands. This was only my third visit to London, but as this is my daughter's home, I'm sure it won't be my last. This was a wonderful trip, and I look forward to visiting again.