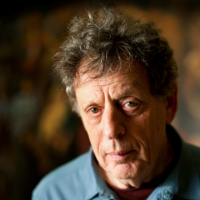 So, you've heard of Philip Glass. Maybe you've even been handed a sample disc from some wandering Glass-head (ahem, me), and after a quick listen you are intrigued.
For those new to Glass music who are wanting more, choosing what to listen to next is not a trivial task. Philip Glass has a very long list of compositions that have been performed and reinterpreted by a huge number of performers. Where should you start?
I'm here to help.
This post is a curated list of the approachable Glass pieces I recommend for those just starting in their shiny new Glass obsession. It is not an examination of the composer, nor does it come anywhere near cataloging the massive list of the works by Philip Glass. If that is what you are after, a good place to start is Phil's own website or this rather thorough Wikipedia article. What you will find in this post are some brief overviews of my personal suggestions with links to clips and other information.
You have probably already heard quite a lot of Glass music, as it is a fixture in our popular culture. He has scored or has had his music appear in many prominent films and television shows (more on that below). His music was featured in a short animation on Sesame Street in the 1970s (see below), and was recently showcased in this recent Jeep commercial. [Go ahead: I'll wait right here while you watch the commercial. It's really great. Don't skip it.]
And so, I present to you my introduction to Philip Glass for the new listener. I have categorized my recommendations into four categories:
Film and television  |  Symphonies  |   Opera  |   Individual works & reinterpretations
[Note: I include links to clips and recordings so you can sample this music. In the spirit of supporting the arts: When you see/hear something you like, please consider heading over to wherever you buy your audio and videos and buying the recording. ]
---
Film and television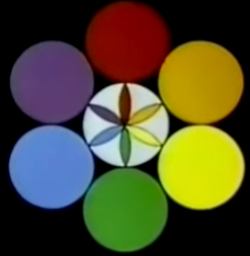 From the popular to the avant-garde, Philip Glass has long been a staple of film and television music. I wrote a short post to document those times when I unexpectedly came upon Philip Glass music in films and television, including on Saturday Night Live, Battlestar Gallactica, and elsewhere. It's not the most complete list, as I limited it to only those pieces I'd truly encountered in the wild. I mean, to be a complete list, it would at least need to include the kaleidoscope clip from Sesame Street, right?
Below are some of my favorite film and television Glass pieces in two categories: Film scores and Qatsi (which I'll explain when we get to it).
Film scores
Glass has scored many, many films. Here I will link to just a few of my favorites. I link to videos featuring the music when I can, otherwise I link to the official trailer. See the "Films scored by Philip Glass" category page on Wikipedia  for a more complete list (yet even that page is not complete).
Mishima. This avant-garde film covers the life of the Japanese writer Yukio Mishima in four acts. If you plan to watch the film then do yourself the favor of not first googling about its topic, because it's an amazing story and you don't want any spoilers. The score for this film is remarkable, and pieces of it have been repurposed in other projects, for example in the film The Truman Show.
T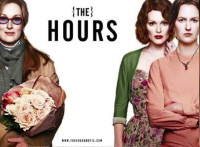 he Hours. This film shows a day in the life of three women separated through time. One of those women is the very troubled Viriginia Woolf as she struggles to write the novel Mrs. Dalloway. I once read that the screenwriter, Stephen Daldry, envisioned this as being scored by Philip Glass even as he wrote it, and listened to Glass music as he worked. Glass was nominated for an Oscar for this score.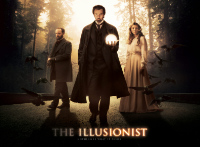 The Illusionist. This period piece taking place in Victorian England is part thriller and part romance. It is a great example of a remarkable score doing the perfect job of carrying the film without distracting from it by standing out. Or rather, it stands out, but in a way that makes the film stand out with it. While there are pieces in this that I would listen to on their own, I think this is more enjoyed by watching the film.
Ca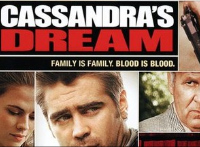 ssandra's Dream. This Woody Allen film is about two working-class brothers in a tense situation. I couldn't find a YouTube clip of the music beyond the brief snippet that is in the trailer. The music is very nice and does a great job of carrying the tension. If you like a film that keeps you on the very edge of your seat, then I recommend it. [Here's an article about the film and the music, from which the links to clips have been removed.]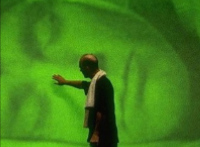 The Truman Show. Phil is actually one of two composers to have scored this film, although some of the Glass pieces are repurposed from other works (including pieces from Koyaanisqatsi and Mishima). But this film gets a special call out as a popular film in which he appears in a cameo. This is during a piece  that [I believe] was written especially for this film, called "Truman Sleeps."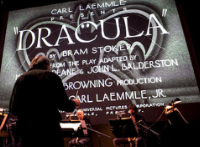 Dracula. Last but absolutely not least, is the masterpiece that is Dracula. Phil took this very old film and completely rescored it, resulting in one of his best scores. [Glass has done this with a few other films as well. Most notably, writing an operatic replacement soundtrack for Jean Cocteau's Belle et la Bete.] I highly recommend the film, but I more highly recommend seeing this live if you ever get the chance. The music is masterfully performed by the Kronos Quartet, which sometimes performs it live with the film playing behind them on stage (often with Phil performing with them).
The Qatsi trilogy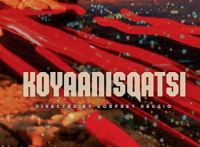 While you may say the music of the Qatsi trilogy (pronounced "caught see") is just more film scores, one could assert that the music is also the sum total of the dialog and a good part of the plot as well.
The first in the series was the 1982 Koyaanisqatsi, the second was Powaqqatsi in 1988, and the third, Naqoyqatsi, was released in 2002. Godfrey Reggio created these magnificent films that consist entirely of stunning footage, often in fast or slow motion. Here's a nice overview, including some clips.
These films, or at least the first two, are perhaps the most famous "art films" in the world. They are so famously ingrained in the culture that once you see either of the first two, you will almost definitely recognize bits of them, or at least their often-copied style. They were even spoofed on The Simpsons.
There are sometimes tours of live performances of the music with the film played behind the performers on stage. If you ever have the opportunity to see this, don't miss it. Travel to see it if you must, but don't miss it. For more information about the films, see the official web page for the Qatsi trilogy.
If I were sharing Koyaanisqatsi with someone for the first time and I knew they'd only stay for 10 minutes, I don't think I would start at the beginning. I mean, it's amazing, but it might take more than those 10 minutes for them to be grabbed. I'd start them with either "Vessels" or "Grid."
Symphonies
As of this writing in 2020, Phil has composed 11 symphonies. Most have wonderful qualities and are a joy to listen to. But two that are among the most approachable for new listeners are his 1st and 4th, which were both inspired by the works of David Bowie and Brian Eno.
Symphony No. 1, Low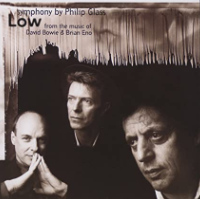 This 1992 symphony has three movements which re-imagine the Bowie/Eno album tracks listed below:
Here is a review from Gramophone. I am struck by the comparison of Glass and Bowie's "Some Are" and frequently listen to the two versions one after the other. The Bowie original is quiet and hauntingly melancholy, while the Glass version is exuberant and exhilarating. Watch this fantastic conversation between David Bowie and Philip Glass about this work, and here's my post that goes into more detail about "Some Are."
Symphony No. 4, "Heroes"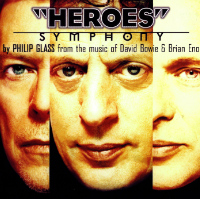 This 1996 symphony has six movements which re-imagine the Bowie/Eno album tracks listed below.
These two symphonies have a special place in my heart, as I saw them performed live by a hastily assembled symphony in Boston in January 2016, shortly after Bowie's death, with the proceeds going to the American Cancer Society. It was both a sombre and joyous affair, with many of the musicians dressed or face-painted to pay tribute to the amazing Mr. Bowie.
Opera
Truth be told, I'm not a big opera fan (more on that later). That said, there are exactly three Glass operas that I encourage you to explore: The Portrait Trilogy.
The Portrait Trilogy
The work for which Glass is perhaps the most famous is his first opera: the 5-hour visual and musical whirlwind called Einstein on the Beach. He later followed this with Satyagraha, then completed what came to be called his Portrait Trilogy with his opera Akhnaten.
Each piece is about a person who changed the world: Einstein, Gandhi, and Aknaten. Here is a wonderful blog post about the Portrait Trilogy with far, far more detail. For an ideal sampling of these three works, get the recording "Songs From the Trilogy."
Einstein on the Beach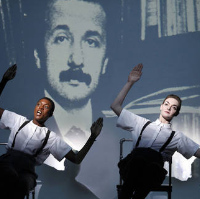 Every time you hear someone joke about Glass music being composed of signing strings of numbers, they are referring to this amazing piece. The original stage production was done by Robert Wilson. Glass and Wilson used the piece to explore time and space, both topics of interest to Einstein. While it is wonderful to listen to, it is a world of a different experience to actually watch.
Some argue, perhaps rightly, that Einstein on the Beach isn't really an opera. It is an opera. "That is, if you take opera to be theater that trusts music." (Mark Swed – Los Angeles Times, Nov 24, 2020)
Akhnaten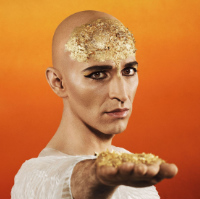 The titular character in this opera is the Egyptian pharaoh who reigned in the mid 1300s BCE and is said to be the father of monotheism. Akhenaten's contribution to the world was to help it imagine a world without the plethora of gods ruling it, although some may argue that the monotheism he heralded is not necessarily an improvement. Regardless of where you fall on the topic of religion, Akhenaten, the father of Tutankhamun (Tut) and husband of Nefertiti, surely had a lasting impact on the world. And yes, Glass' spelling of the name slightly [maddeningly] differs from that of the historical figure. Here is my favorite piece from Akhnaten, called "Hymn to the Sun," although it does not feature the current lead (as of this writing), the amazing countertenor Anthony Roth Costanzo.
The book on which it is speculated to have been based: The Egyptian, by Mika Waltari
Satyagraha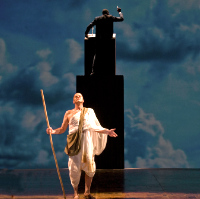 Satyagraha follows the life of Mahatma Gandhi from when he is thrown off a train for daring to ride in first class, through when he led peaceful protests with his people. While focusing on Ghandi, the opera also traverses backward in time to pull in the influence that Tolstoy had on Gandhi, and then moves forward to show how Gandhi later influenced Martin Luther King. While I find the most inspirational part of this opera to be "Closing," which brings the spirit of Gandhi forward to Martin Luther King, my favorite part musically is the piece "Evening Song."
Other operas
If you like traditional opera, then there are many Glass operas for you to enjoy. But as I am the last person to be able to tell you more, I will simply refer you to this article in the New York Times that summarizes his later operas, and to this Wikipedia article.
Why am I not the person to refer you to more Philip Glass operas? Because after the Trilogy, Glass operas get a lot more traditional, and I don't particularly like traditional opera.
Individual works & reinterpretations
This section was the most difficult part of this post to write. There are so many concertos, string quartets, etudes, songs, and much, much more across over 180 discs in my collection of Glass music, and there is yet so much more I've never heard. Add to that the many interesting remixes and reinterpretations, and how can I possibly narrow this down?
Knowing that there are literally many hundreds of other pieces that deserve to be in any such list, all I can do is list here the pieces that I tend to listen to time and again. [Please see my final note at the end of this post about the recordings that are not in this list.]
Passages – Philip Glass and Ravi Shankar. Glass worked with Shankar early in his career, which influenced his music in profound ways, no doubt helping him break free of some of the western norms so prevalent in the music of so many composers today. Later the two teamed up for this remarkable recording, to which they each contributed three of their compositions. Here's a delightful article about the recording.
How Now – Alter Ego Ensemble. "How Now" is an early Glass piece, and the contemporary take on it by the Alter Ego Ensemble is by far my favorite interpretation of it. It is an excellent example of early Glass music: best to be experienced rather than intellectually listened to.
Aguas da amazonia – Uakti. The eight pieces in this recording were originally written for a ballet. The Brazilian instrumental group Uakti (WAHK-chee) perform the music using traditional instruments as well as instruments made from found materials. One of the star tracks, "Amazon River," is a reimagining of Glass' Etude No. 2.
Days and Nights in Rocinha. Glass wrote this piece for his good friend, the Bruckner Orchester Linz's Music Director, Dennis Russell Davies.
Mr. Solares Picnic Lunch. I found this on a collection of Glass' theater music, which says it is from a piece called "In the Summer House."
Reinterpretations
Philip Glass said, "I'm interested in what happens to music when other people use it. … I'm the opposite of being possessive about a piece." The magic of a Glass piece reinterpreted into jazz, rock, or other genres yields very interesting results. Whether your thing is EDM, jazz, surfer guitar, or steel drums, there's something here for everyone.
Aaron Diehl Trio. This group has only skimmed the surface of the Glass world so far, and I hope to hear much, much more from them. Their Etude No. 16 is a beautiful piece that I've put on repeat. They also have recorded Phil's String Quartet No. 4, Movement II (solo piano).
Re_work. This 2012 album was a joint project between Glass and Beck, in which a small number of artists were invited to contribute their reinterpretations of Glass' work. Here's an article about this album (from which I pulled the Glass quote used in the intro to this section).
Heart of Glass. This remix by Crabtree was featured in the Handmaid's Tale television series. This takes the Blondie song "Heart of Glass" and ingeniously remixes it with Philip Glass' "Violin Concerto II" with powerful results.
Glass/Steel. I'm betting you didn't expect an album of Glass music reinterpreted specifically for steel drums. This recording includes the first 10 of Glass' etudes performed entirely on steel drums by NYU Steel.
A final note
In the month it took me to finish this blog post, I took great pains to keep this list down to as few pieces as possible, and to keep it to those pieces that would be approachable for the new listener. For every piece I list here, there are a hundred more that are not listed.
Please do not think that if I did not include a piece in this post that it implies anything!
For another take on introducing Glass to new listeners, see "The beginner's guide to Philip Glass" by the English National Opera.
And if you want more, here are all my blog posts about Philip Glass.