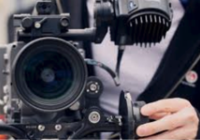 I like films, and at one time in my life was fairly obsessive about it. Because of this, I am often asked for movie recommendations, and I usually draw a blank aside from a few obvious choices.
In this post I present the films that I would recommend to people, but I with a few notes:
First, it's entirely possible that there are quite a few more films that I would recommend but I'm not remembering right now.
Second, there are many more films that I enjoyed, but not enough to add them to this list.
Finally, as new films come along that I love, I'll come back to this with edits.
Cute, simple fun
First — let's start with a selection of cute, simple films that were rewatchably fun. I realize there are people who might roll their eyes at me for loving these films, but love them I do, and I rewatch them often:
50 First Dates
America's Sweethearts
Blast From the Past
Clueless
Legally Blonde
Notting Hill
You've Got Mail
The real list
Here's the list, presented alphabetically, of films that I think are excellent for one reason or another. I considered sorting these by genre, but there are too many that are too difficult to sort. I will forever be editing this list…
About a Boy
Amelie
American Beauty
Bunraku
Cast Away
Chicago
Constantine
Dr. Horrible's Sing-Along Blog (can we call this a film?)
The Fall
Fight Club
Forgetting Sarah Marshall
Galaxy Quest
Groundhog Day
Joe vs. the Volcano
Kill Bill 1 & 2
Love, Actually
Lucky Number Slevin
Magnolia
Matrix (only the first one!)
Men In Black trilogy
Pleasantville
Princess Bride
Pup Fiction
Shaun of the Dead
Shawshank Redemption
Signs
The Sixth Sense
So I Married an Axe Murderer
Spirited Away
Stranger Than Fiction
There's Something About Mary
The Truman Show
Unbreakable
Usual Suspects