I had a second opportunity to return to South Korea a year and a half after my first visit. In some ways it's too bad that we went to the exact same hotel, as this means all I've seen of Seoul is the area around this one tiny spot. But on the other hand, there's something nice about encountering a little familiarity when you travel abroad.
Here's what my room looked like: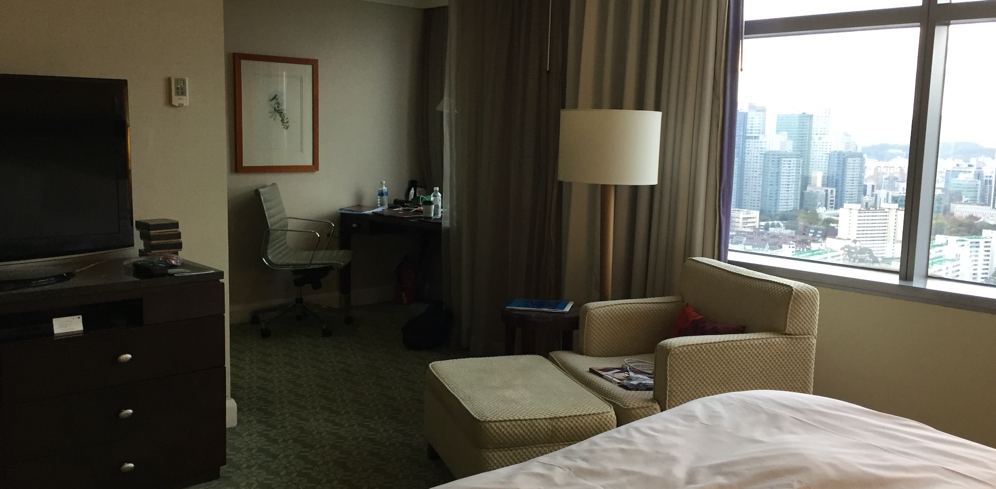 While it was the same hotel as last time, a JW Marriott, a big improvement was that the windows were clean. (The last time I was here the windows were filthy!) This meant I was able to get some nicer pictures than before: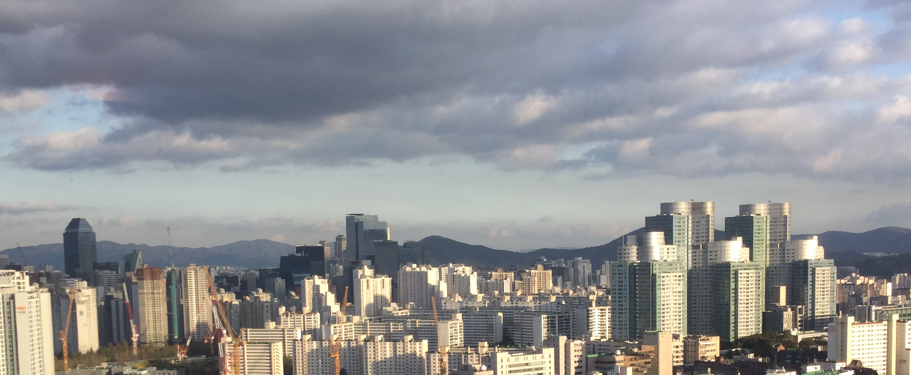 … although we still had a few exceptionally smoggy days:

On my last visit to Seoul I struck out on shopping. This time a colleague who had travelled to Seoul many times took the lead, showing me how to get into the massive labyrinth of underground shopping that connects many parts of the city and the various subway stops. This was more my style!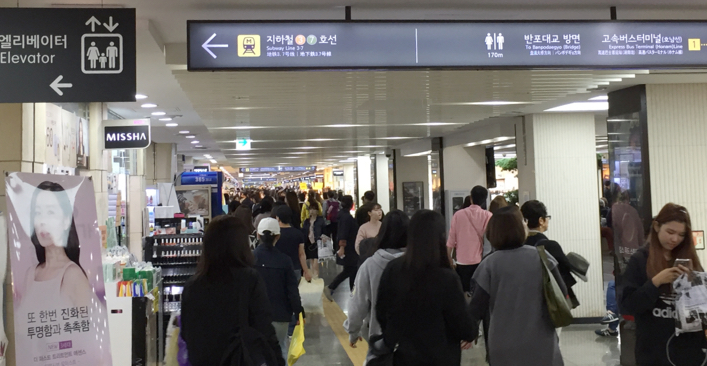 We stopped in a book store that had a surprising number of books about the U.S. presidential candidates (this trip took place about a month before the U.S. 2016 presidential election, resulting in the fiasco that was President Donald Trump). Interestingly, there is even a book in this picture with a photo of Putin on the cover.

We also saw a restaurant/coffee shop called Fika, with a large Dala horse in front. Fika is a Swedish word that means a break taken to meet with friends or have coffee. I know this restaurant is a chain that is not limited to Korea, but I still found it fascinating to encounter something Scandinavian here. I also saw several Dala-horse-themed items in a store on my previous visit.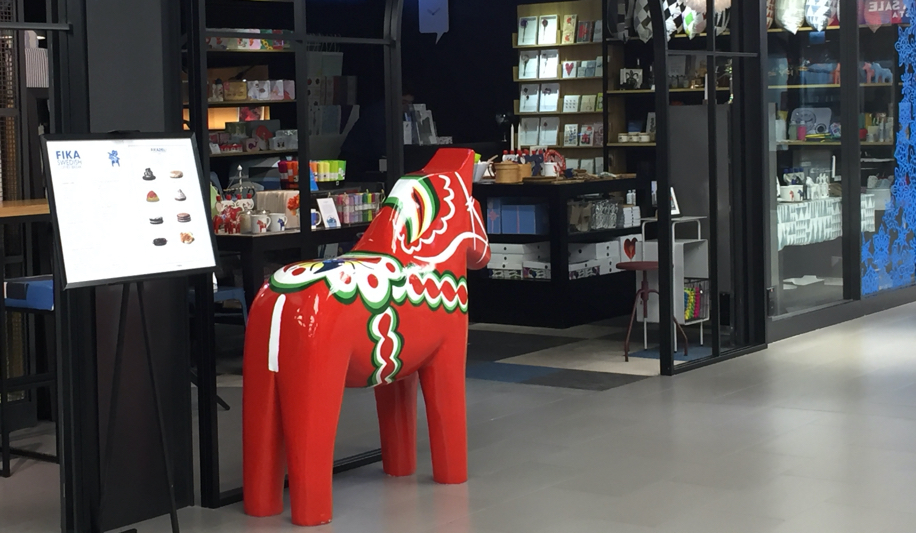 But the shops connected or just near my hotel were my only excursions. As seems to be the case on most of my trips, most of my photos are taken out my room window. The domed building in this image is a massive Starbucks (that I write a bit about here):

And I was mesmerized by watching the traffic — isn't this almost like watching a campfire? I noted that most of the cars I saw were black or white, with the occasional, usually red, exception.