This is Part 1 in my series about building a new home. The full series is here.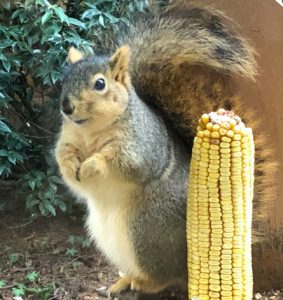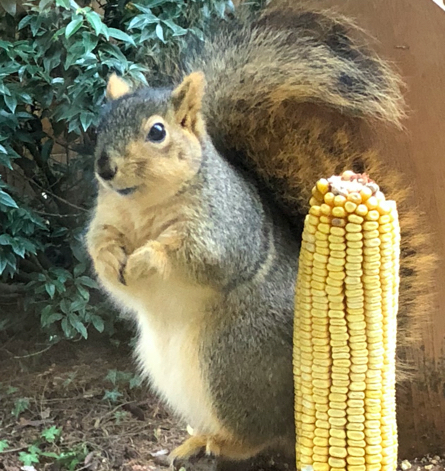 My partner and I love our house. It sits, lorded over by squirrels, on a small lot in a tree-filled neighborhood in the quiet suburb of NW Beaverton. We are five minutes from everything we could possibly need, which unfortunately includes an on-ramp onto a busy freeway. We're 20 minutes from downtown Portland should we ever want to go there, which we rarely do, and a 45-minute cab ride to what is easily the greatest airport in the US.
Our house has crazy-high ceilings, wood trim everywhere, lovely hard wood floors, and a cozy small yard surrounded by trees. And did I mention the squirrels? We keep a squirrel-feeder in front of a window supplied with ears of dried corn.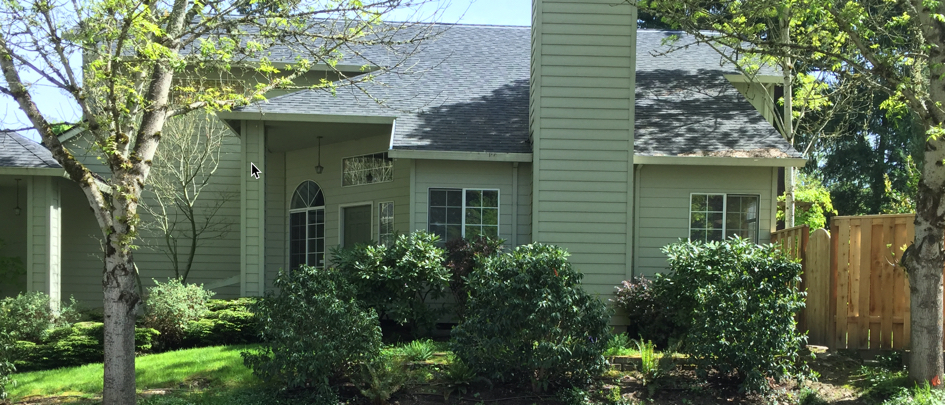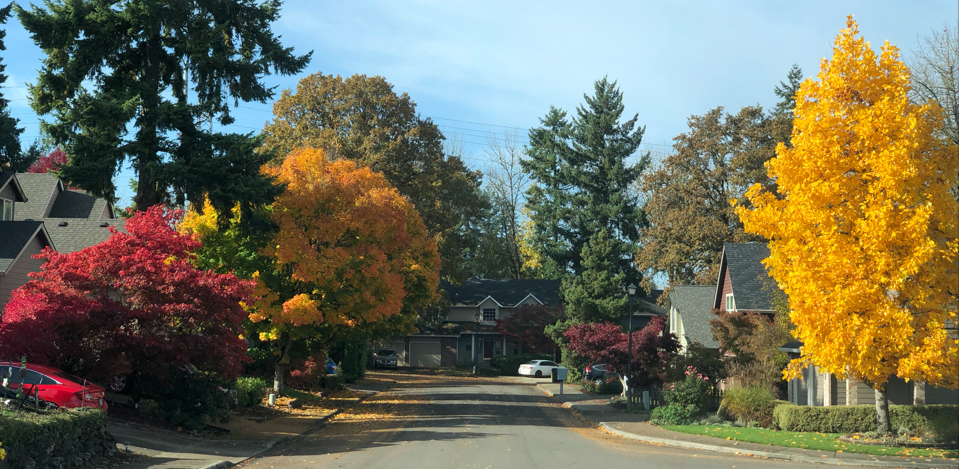 But as much as we love this home and this neighborhood, there's one thing wrong with it: it has two levels with no bedrooms on the main floor. This is fine for now, but I began to regret that we live in a two-story house when I started having back problems a number of years ago. We know that someday when we officially are oldsters and I'm looking down the barrel of another back surgery, we'll wish we were living in a single-level home.
Knowing that we have to move someday anyway, we did the math and figured that it would make good financial sense to move sooner rather than later. The idea is that we downsize now to the point that we have a greatly reduced or zero mortgage, so that our final working years will be with no mortgage overhead. A final consideration is that the Realtor my daughter used to work for offered us a "family-only" discount on her fee — which is a strong incentive to move now rather than later!
I began to obsessively haunt a few online real estate sites (hello, Zillow) for homes. At some point along the way I learned that building can sometimes cost no more than buying, and in fact may be less expensive as long as you don't pay too much for your lot or go too posh with your build. That opened up a lot of possibilities, and we eventually concluded that we would prefer to build our next home.
Location, location, location
While this project includes downsizing, our next place doesn't have to be too small as long as we pick the right location. Real estate is expensive near Portland, such that we would have to move further out from Portland to be able to find a home or lot that is within our budget. (But not too far, because we are completely smitten with the Pacific Northwest and will never leave!)
But settling on just where to move was a very drawn-out, many-months-long process. There are lots of neat little areas around here to consider, but we had four major factors to consider:
Internet access. My partner and I have been running our business from our home since the early 2000s. This means that we require fast, reliable internet access, not just for email and conference calls, but for large file transfers, and more.
Convenient to the airport.  I travel a lot for work. Because we are a one-car family, I need to be able to use some combination of public transportation and cabs/Ubers/shuttles to get to and from PDX.
Near family. Our daughter lives in London, and our son lives in east Portland (although we don't see him very often). That leaves my brother, who lives on the SW Washington coast about a 2.5-hour drive away. We also have some very close "practically family" friends who live in Silverton, a small community about 45 minutes southeast of where we live now.
High ground. Faced with the reality of worsening weather conditions and climate change, we are adamant that we don't want to live in a flood zone. So this rules out coastal or waterfront areas that are too near the shore or too near sea level… or inside a tsunami zone.
With those factors in mind and considering things like abundance of trees, nice towns, and other aesthetic things, we eventually narrowed our search to three general areas:
Scappoose and St. Helens.  (

Green ring

O

on the map.) These tiny communities are northwest of Portland with a considerable amount of land to grow into. Living here would bring us about 45 minutes closer to where my brother lives, but the only way in and out is the small yet busy Highway 30, which gets astoundingly, breathtakingly, mind-bogglingly congested during rush hour. So, no.
Silverton. (Blue ring O on the map) This little town where our as-close-as-family friends live is about 30 minutes east of Salem, the Oregon state capital. But the quest for affordable housing had already sent people into this area, so the small selection of available homes was at the top and just over our budget. Besides, living here would put us an even greater distance from my brother than we are now. So, no.
Astoria and the Long Beach Peninsula. (Red ring O on the map.) Astoria is a fantastic little hippie town right on the northwest corner of Oregon, at the confluence of the Pacific Ocean to the west and the Columbia River to the north. And my brother lives just 20 or so minutes north of Astoria on the Long Beach Peninsula. [More about the Long Beach Peninsula here.]
Here's a picture from Silverton:


And here's a photo of a neighborhood in Astoria: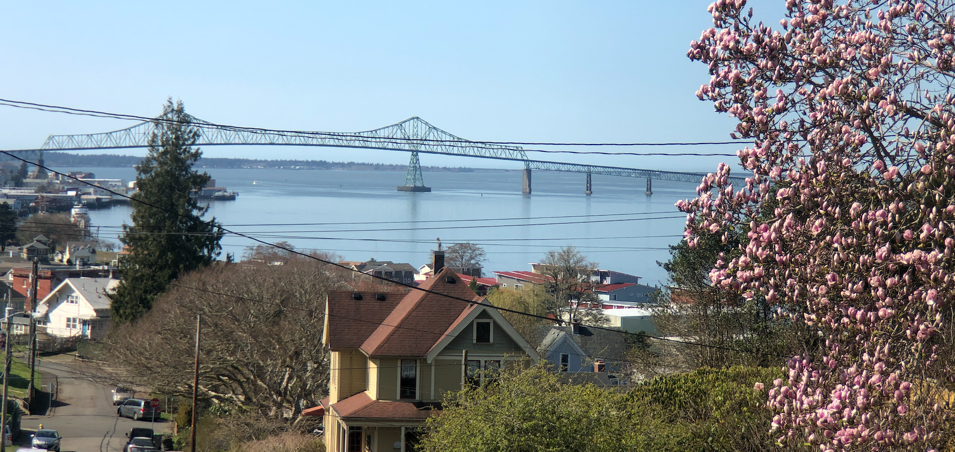 We eventually decided that it made the most sense for us to focus our search in Astoria and the Long Beach Peninsula. However, as much as I wanted Astoria to work, only a limited area actually fit our needs, as much of it is too low or too close to the water. We limited our search to the hilly areas, but soon discovered that there were very few buildable lots left in Astoria, and the existing inventory of homes were mostly 100 or so years old and would require significant updating.
So we looked further north to the Long Beach Peninsula. Because of our high-ground requirement, we limited our search only to the town of Ilwaco at the base of the peninsula, which has a large hilly area  right next to the rather magnificent Cape Disappointment State Park, and a few areas on higher ground running up the middle.
I'm putting this blog series together to document this process — partly just because I'm obsessed with this move, but also to give me an easy way to keep my friends and family up to date. As there are new developments. I'll add links to new posts here.
Here's the next post in this series: Part 2: Building in Ilwaco?