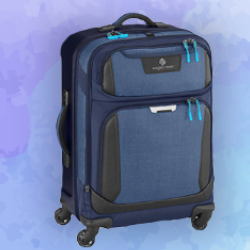 My travel advice used to be to pack using a carry-on size bag, but then check it so you don't have to deal with it at the airport or have to worry about space in the overhead bins on the plane. But that was from the days when my rosy travel history didn't include the stress of lost luggage. Now, with two rather excruciating recent lost-luggage experiences under my belt (my trips to St. Louis and Athens), I've had to fine-tune this advice.
I saw somewhere that lost luggage usually makes it back to the owner within 2-3 days, but I've also seen that at 2-7 days. Also, although I don't personally know anyone who has experienced this, there is always the possibility that the luggage is never found at all. (I looked for recent statistics about this but came up dry.)
Knowing this, I still say you can check your bag, but in these new times with labor shortages and seemingly constant airport chaos that makes lost luggage a bit more likely, there are four things that I suggest you should consider:
Connection and arrival times
Pack your carry-on bag mindfully
Keep careful records
Use an electronic tracker
Connection and arrival times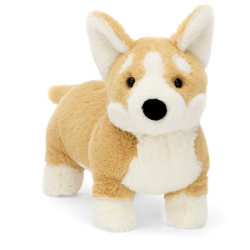 When you schedule your flight, always make sure that there is ample time during connections. Sure, it would be nice if there was an easy one-hour connection for you to get to the next gate, but is that really enough time for the baggage truck to make it across the airport and get those bags loaded onto the next plane?
The more those baggage handlers have to rush to make it happen, the more likely it is that some of the bags won't make it. With this in mind, I make my flight plans aiming for two hours for each connection. If my choices are 40 minutes or three hours, well I guess that means I'll have plenty of time to settle down in an airport with a book, because a 40-minute connection is just too short.
I don't love that this makes my weary trip longer, but it's worth it for the reduced worry alone. Besides — now I have more time to look at the location-specific stuff in the airport shops: stroopwafels in Amsterdam! Corgi plushies in London! Chocolates in Seattle!
Finally, be prepared for the possibility that you may need to spend an extra hour at the airport after you arrive to sort out a baggage claim with customer service. If your flight arrives at 5:00, don't assume you'll be available for a client dinner or theater event by 7:00.
Also, if you are arranging an international flight, even if you plan to carry all your luggage onto the plane, be sure to account for potentially long lines for customs and security checks: Longer connections are the way to go!
Pack your carry-on bag mindfully
Always pack enough in your smaller carry-on bag to be comfortable for three days just in case your luggage is lost. Even if you plan to carry all your luggage on the plane, sometimes at the gate you may be told that that there's no more room in the overhead compartments and you have to check your bag after all. I assume that those last-minute checked bags are pretty likely to be make it to the baggage hold, but I wouldn't 100% count on it.
As you plan your packing, think about everything you plan to do in your first three days:
Heading straight to client meetings? Pack things like your extra power cords, projector, and good suit jacket in your carry-on bag.
Playing tourist for a few days? Your hiking clothes, camera equipment, sun hat, or whatever accoutrements you need for your particular excursion needs to be in your carry-on bag.
Keep careful records
I know this sounds pessimistic, but plan for the worst: be prepared with proper documentation in case you need to file a baggage claim at your destination airport. The baggage claim process might go just fine without it, but anything you can do to make the process easier is better. This means:
When you check your bag, keep careful track of where you put the receipt.
Do not discard your boarding pass, as you will be asked for it.
Know the brand name of your bag and a description. Or better yet, have a photo of your bag with you, either printed out or on your phone.
Have ready access to your schedule and the addresses and phone numbers of where you will be over the next week. The customer service process includes collecting this information so the airline will know where to send your bag.
Use an electronic tracker
I have never used an electronic tracker, such as an Apple AirTag, so I can't give any advice here. I've heard stories of people using such devices to pinpoint where their bag was and sharing that with the customer service people when they put in the claim, and I assume that it would be helpful. Here's a good article about how to do this.
When should you never check your bag?
When I arrived at the airport in Athens airport last November, my bag did not, nor did the bags for several of my fellow travelers. As stressful as this was for me, I had it easy: I was next in line behind a gentleman from my flight who was getting on a cruise ship the following morning for a two-week excursion. He was able to tell the customer service person the dates that he would put in at different ports, but I'm betting that when his bag was found they probably just shipped it to his home.
So, I think this gentleman's story is an excellent example of when not to check a bag: not if you are on your way to board a ship for a cruise.
No, travel isn't stressful at all!